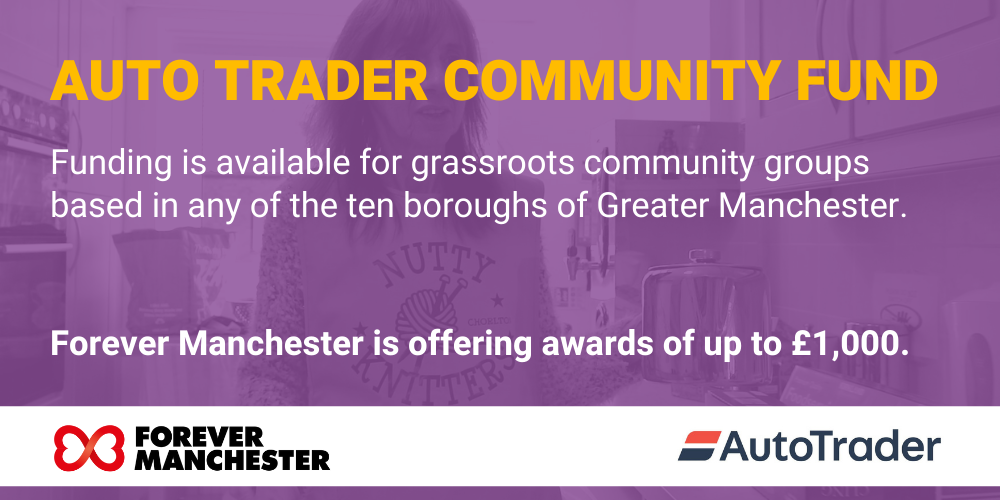 The Auto Trader Community Fund is NOW CLOSED FOR APPLICATIONS.

The deadline to apply was midday on Friday 21st April 2023.

New funding announcements will be published on our website, featured in our newsletter and shared on our social media channels.
Information on the Auto Trader Community Fund
We are delighted to announce that the latest round of the Auto Trader Community Fund in partnership with Forever Manchester is now open for applications from Community Groups in Greater Manchester.
The Auto Trader Community Fund is offering awards of up to £1,000.
We will close for applications at midday on Friday 21st April 2023.
---
Fund criteria
The Auto Trader Community Fund welcomes applications from grassroots community groups based in any of the ten boroughs of Greater Manchester.
Who can apply?
The Auto Trader Community Fund aims to encourage and support grassroots community organisations. This means small, community-based and locally controlled groups that manage themselves, encourage people to get involved as volunteers and who just need a bit of financial help to be able to work with their community in the way they'd like.
Applicants must be based in one of the ten boroughs of Greater Manchester and have an annual income of less than £50,000.
How much can you apply for?
The maximum award request that will be considered is £1,000.
What can you apply for?
Local groups understand how they can best work in their communities, so we don't want to limit the type of request you can make. You just need to let us know what you want to do and what positive things your activity will provide for those in your community.
Is there anything you can't apply for?
Unfortunately, there are a few things that can't be funded, such as activities that have already taken place or been paid for, contributions to major appeals, activities promoting political or religious beliefs and activity which should be provided by statutory services.
If you're not sure if we could consider your application for funding, please contact a member of the Forever Manchester Communities Team, email awards@forevermanchester.com and we'll be happy to help.
Supporting Documents
For help and guidance on your groups supporting documents and to see what we require to be submitted alongside your application, please refer to our guidance which you can find here: For Supporting Information
Deadline for Applications
We will close for applications at midday on Friday 21st April 2023. Any applications received after this time will not be considered.
CLOSED FOR APPLICATIONS
How long will a decision take?
For this round of the Auto Trader Community Fund, we aim to let you know the outcome of your application in June 2023. Please do not plan to start any activity until after you hear if your application has been successful.
If you have any questions or have trouble completing your application, please contact us at awards@forevermanchester.com or phone 0161 214 0940.
Our Frequently asked questions (FAQs) provide further information about our funding programmes, who can apply and the application process.
---
About Auto Trader
Auto Trader Group plc is the UK and Ireland's largest digital automotive marketplace. Auto Trader sits at the heart of the UK's vehicle buying process and its primary activity is to help vehicle retailers compete effectively on the marketplace in order to sell more vehicles, faster. Auto Trader listed on the London Stock Exchange in March 2015 and is now a member of the FTSE 100 Index.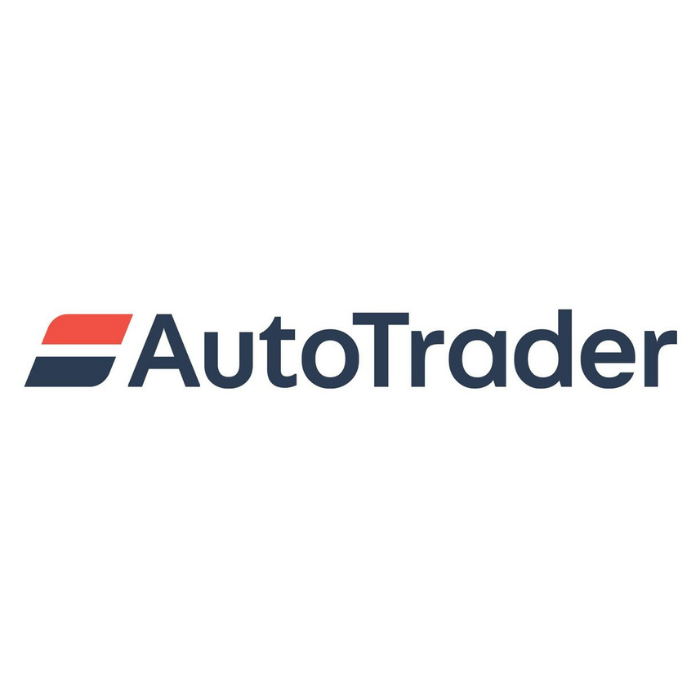 The marketplace brings together the largest and most engaged consumer audience. Auto Trader has over 90% prompted brand awareness and attracts circa 48 million cross platform visits each month, with circa 70% of visits coming through mobile devices. More than 80% of all time spent on automotive classified sites is spent on Auto Trader.
The marketplace also has the largest pool of vehicle sellers (listing more than 437,000 cars each day). Over 80% of UK automotive retailers advertise on autotrader.co.uk and around 80% of all used cars sold through the motor trade appear on the site.
Auto Trader's market-leading position enables it to generate and collect large amounts of data on the UK's automotive marketplace and leverage its possession of such data to create a suite of products which helps retailers.
Auto Trader and Forever Manchester recognise that great things happen in and around Greater Manchester on a daily basis and we want to shout about it! The idea behind the Auto Trader Community Fund is to provide a positive, friendly and accessible approach to gaining much needed financial support for your group.
---
Last updated: 21st April 2023
---