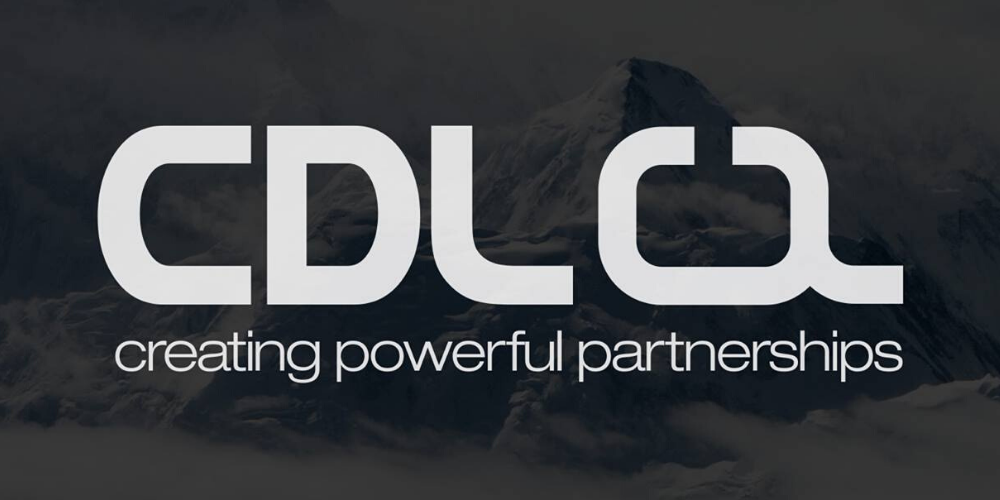 The CDL Fund is NOW CLOSED FOR APPLICATIONS.
The deadline to apply was midday on Monday 1st March 2021.
New funding announcements will be published on our website, featured in our newsletter and shared on our social media channels.
Information on the CDL Fund.
We are delighted to announce that the latest round of The CDL Fund, in partnership with Forever Manchester, is now open for applications from Community Groups across Greater Manchester.
The CDL Fund is offering awards of up to £1,000.
Cheshire Datasystems Limited (CDL) is a leading insurance software house based in Stockport. As part of their commitment to corporate social responsibility, they work with Forever Manchester to deliver support to grassroots community groups.
At this time, The CDL Fund is particularly keen to receive applications from groups who are using technology to adapt their activities or change how they support their community during the Covid-19 pandemic.
---
Fund criteria
The CDL Fund is open to organisations based and delivering activity in any of the ten boroughs of Greater Manchester.
The Fund aims to support the activities of local community or voluntary groups and projects that contribute positively to the quality of life, wellbeing and improved health of people and communities which address any or all of the priorities listed below:
Older people
Children and young people
Stronger communities
Environment
Health and Wellbeing
Who can apply?
The CDL Fund aims to encourage and support grassroots community organisations. This means small, community-based and locally controlled groups that manage themselves, encourage people to get involved as volunteers and who just need a bit of financial help to be able to work with their community in the way they'd like.
Applicants must be based in Greater Manchester and have an annual income of less than £150,000.
How much can you apply for?
The maximum award request that will be considered is £1,000.
What can you apply for?
At this time, The CDL Fund is particularly keen to receive applications from groups who are using technology to adapt their activities or change how they support their community during the Covid-19 pandemic and just need a little bit of funding to make this happen.
Local groups understand how they can best work in their communities, so we don't want to limit the type of request you can make. You just need to let us know what you want to do and how you are using technology to support your community and adapt your activities.
All activity must be Covid-19 safe and undertaken in line with current government guidance.
Is there anything you can't apply for?
Unfortunately, there are a few things that can't be funded, such as activities that have already taken place or been paid for, contributions to major appeals, activities promoting political or religious beliefs and activity which should be provided by statutory services.
If you're not sure if we could consider your application for funding, please contact a member of the Forever Manchester Communities Team, email awards@forevermanchester.com and we'll be happy to help.
Supporting Documents
For help and guidance on your groups supporting documents and to see what we require to be submitted alongside your application, please refer to our guidance which you can find here: For Supporting Information
Deadline for Applications
Applications are being accepted on a rolling basis and as such there is no deadline, however, please note that the Fund may close at short notice if oversubscribed.
The deadline for applications was midday on Monday 1st March 2021. Any applications received after this time will not be considered.
How long will a decision take?
Once submitted, it may take up to three months to hear an outcome for your application. Please do not plan to start any activity until after you hear if your application has been successful.
If you have any questions or have trouble filling this in, please contact us at awards@forevermanchester.com or phone 0161 214 0940.
---
About CDL
Stockport based CDL has established its position as a market leader in the highly competitive retail insurance sector by consistently creating powerful software solutions that deliver competitive and innovative advantage to our customers. As a software house, their business is based on innovation and the creativity and teamwork involved in creating cutting-edge technology solutions for big brands.
CDL commitment to their local community
Sustainability. Partnership. Integrity. Professional excellence. These values lie at the heart of how CDL does business. We embed these principles in all our relationships, working in partnership with our clients, suppliers, people and communities to promote long-term sustainable business.
Our goal is to make a positive impact on the communities in which we live, work and do business. We actively seek out opportunities to achieve this, working closely with local organisations to strengthen our environmental and community investment policies.
We have an active community investment programme, and run the CDL Fund through our partnership with Forever Manchester.
The CDL Fund awards grants to a range of community projects, in particular addressing the concerns of digital inclusion, education, employability, arts and culture and disadvantaged groups in society.
---
Last updated: 1st March 2021
---