By signing up to our mailing list, you'll find out about:
Important and exclusive Forever Manchester news.
Details of our fundraising activity.
Our unique range of merchandise.
Funding news for community activity.
Details of where your money goes.
And we'll automatically add you into competitions to win some great prizes!!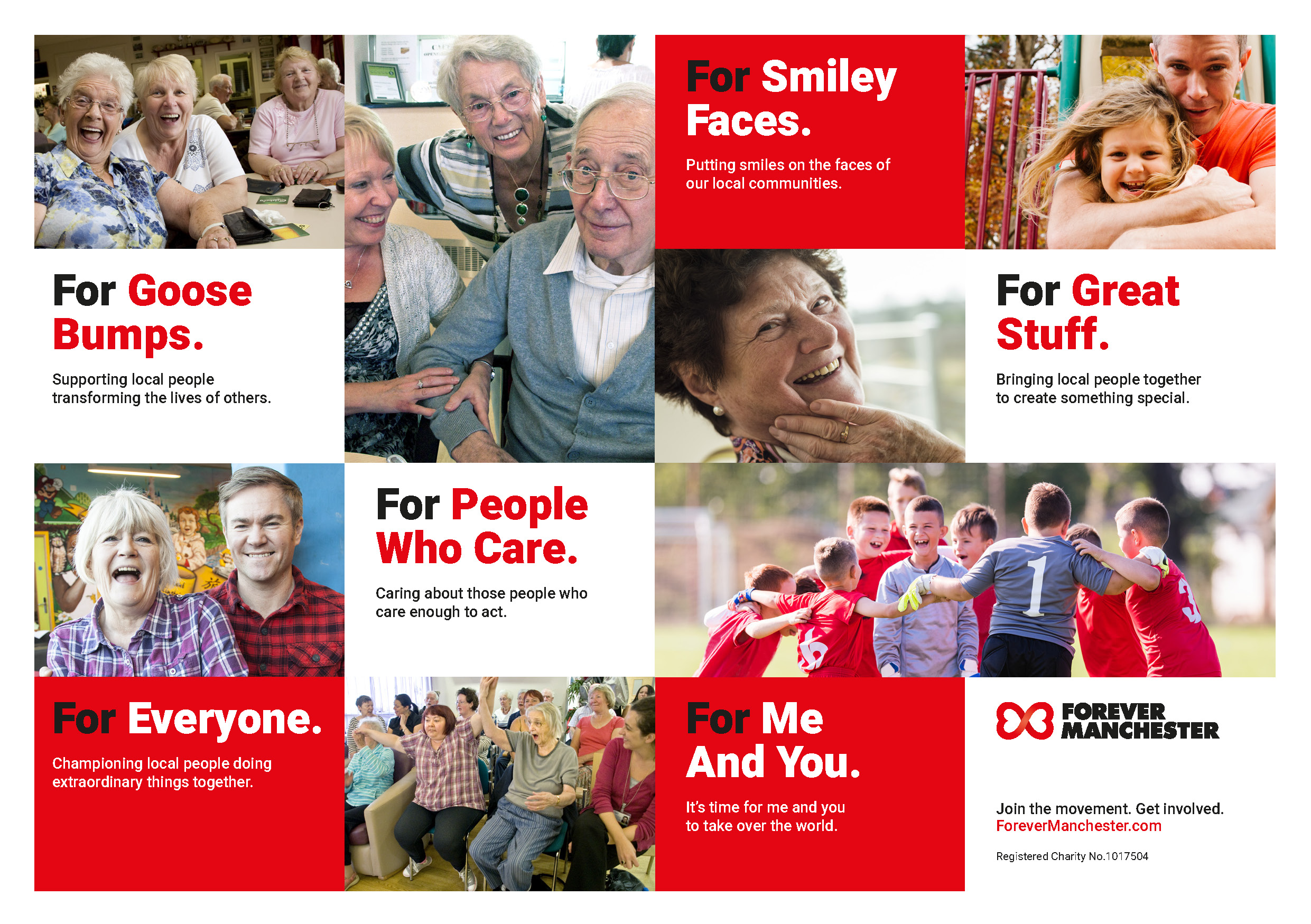 ---
So, what will you receive?
At the beginning of each month, we will send you our monthly newsletter by email.
Our newsletter will contain:
Important and Exclusive Forever Manchester news ….
You'll be the first to know all our latest news.
Details of our Fundraising Activity ….
In order for us to continue to fund and support community activity across Greater Manchester, we have to raise money, so we will keep you informed about ways where you can get involved.
Funding News for community activity ….
If you are involved in community activity, we will keep you updated with the funding that you can apply for.
Details of where your money goes …
We think it's really important that you understand where your donations or money raised from fundraising goes, so  we will keep you informed of some of the inspirational community projects we support.
Competition Winners …
As a subscriber to our list, you will automatically be entered into regular competitions. And the winners of those competitions will be announced in our monthly newsletter.
On occasion, in addition to our monthly newsletter, we may email about other specfic Forever Manchester news and events, but we'll try to keep the number of emails we send you to a minimum.
If at any time you ever feel a bit overwhelmed with the number of emails we are sending, before you hit the unsubscribe button, please email us at marketing@forevermanchester.com and tell us, so we can evaluate what we're doing, as we don't want  to lose you.
Thanks again for choosing to connect with Forever Manchester
---
You can unsubscribe at any time by simply clicking on the unsubscribe link in the footer of our emails.
By connecting with us, you agree to Forever Manchester using your personal data in accordance with our Privacy Policy. We use your data to personalise and improve your experience on our digital platforms, provide services you request from us, and carry out profiling and market research.