'Putting smiles on the faces of local communities'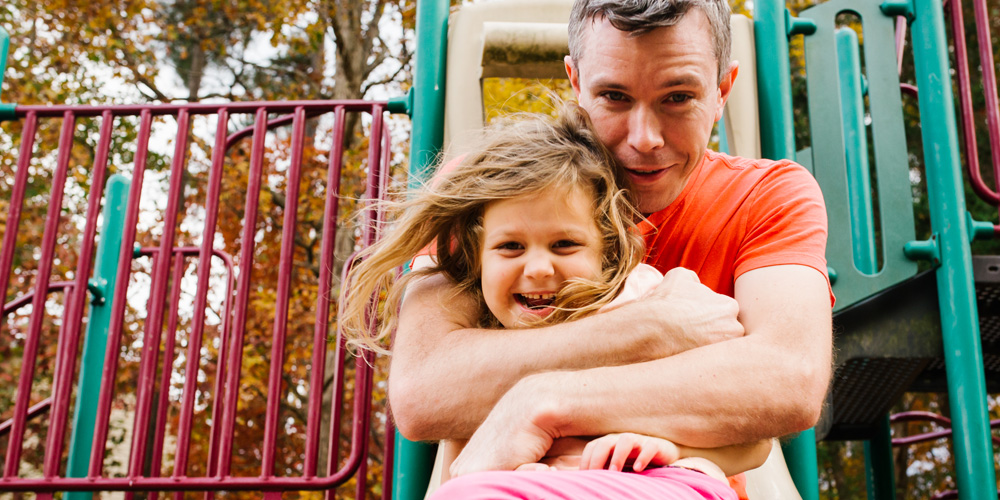 Was that a moo-moo here or a moo-moo there?
Seriously, cows mooing and sheep baaing right in the middle of one of Europe's biggest council estates? Is this for real or have I just heard Old MacDonald one too many times?
It's for real all right, you only have to see the massive smile on the face of every kid – and every grown up – to confirm that. What's not to love about being able to visit animals down on the farm, just a few minutes from your home.
Fun, educational, local, free, and just a hop, skip and jump from Wythenshawe Park children's play area, it's the perfect place for inner city parents to take the kids to let off some steam, get some fresh air and get back to nature. It's smiles all round.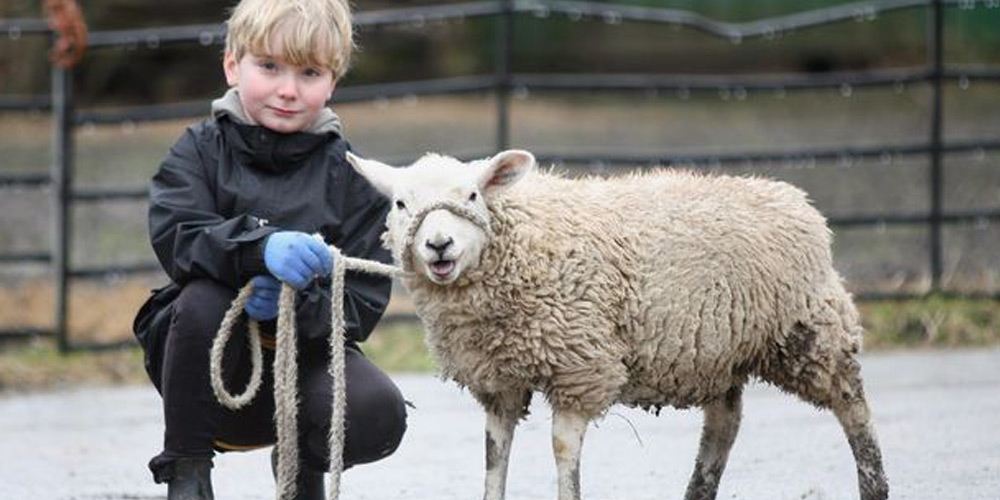 "We've got cows, sheep, goats, pigs, ducks and horses, and we've got a prize-winning herd of Hereford cattle. We breed them here too, so there's often baby animals for the children to meet and learn about."
But supporting this outstanding project means supporting so much more than simply a great place to visit. The wider benefit to the community even makes it onto their plates.
As well as quality meat reared and sold at the farms shop, local people can choose to either buy their fruit and veg there, or learn how to grow their own by attending the farm's volunteer days and taking their new found skills back to their own gardens.
The farm also provides work experience placements for students and volunteers, long-term unemployed, young people and those with disabilities, training people like Ryan in animal husbandry and farm practice.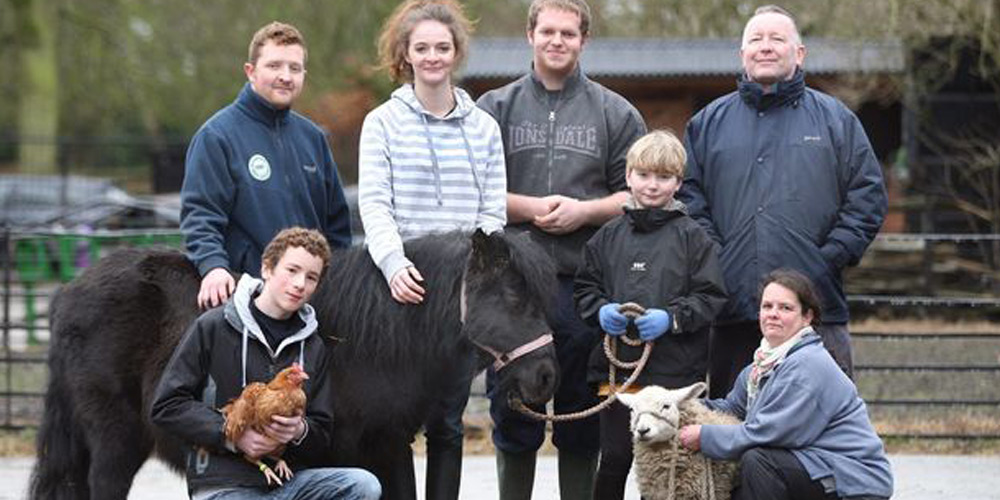 "I started here because I was interested in how a working farm operates. Since then I've gone on to work full-time on a farm, which wouldn't have happened if it wasn't for Wythenshawe Community Farm."
Ryan got the opportunity he wanted, but for others it's simply some quiet time and a nice big cuddle that helps, and who better to give those cuddles than Daisy, Lily and Rosie – three beautiful girls who live on an allotment in Bolton.
No ordinary girls these though. These three are gorgeous therapy geese who sit quite happily and just love to be cuddled and stroked all day long. They're really good listeners too, you can talk to them about anything, without ever being judged or questioned.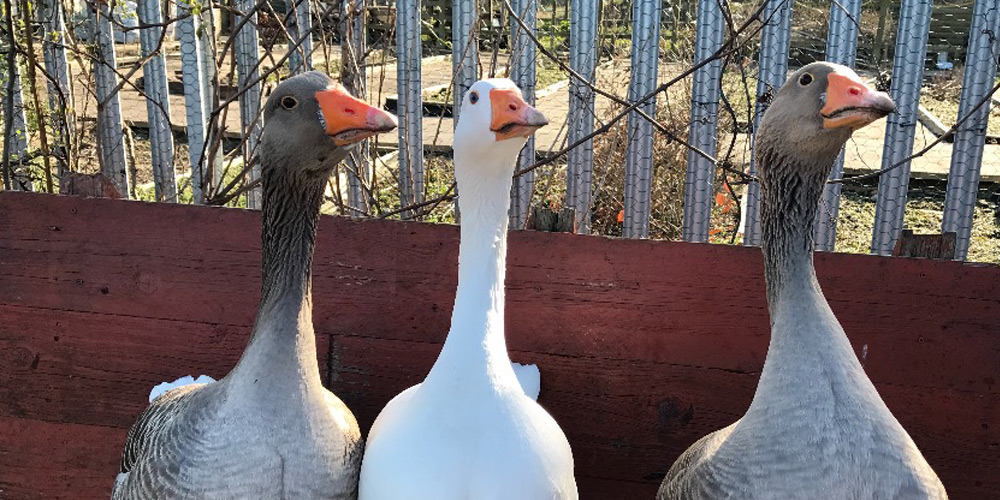 "The calming effect of Daisy, Lily and Rosie has to be seen to be believed. People with mental health issues come here, sit quietly, talk to them, stroke them and totally de-stress."
These incredible geese live in a really tranquil setting, surrounded by an allotment, plants, a pond and a fountain, it's the perfect spot for taking a much-needed time out.
For people dealing with issues, stress or sadness, a bit of peace and quiet can make all the difference. Getting out of the house, getting back to nature, having some personal space and getting a great big hug too.
"The funding and support we get from people like Forever Manchester doesn't just help us with running the place, it means we can continue to help people improve their lives."
---
Whether an inner city Community Farm, or somewhere providing a very special kind of therapy, it's all about giving local people the opportunities they deserve to enjoy a happy life.
Your donations and fund-raising mean we will be able help and support even more places like these across Greater Manchester, putting even more smiles on even more faces.
At Forever Manchester we give a hand up not a hand out, and we support what's strong not what's wrong. We're helping local people to do extraordinary things – but we need your help to do it.
*The names of places and people involved have been changed to protect the happy.
---