'Making new friends, sharing new skills, helping each other'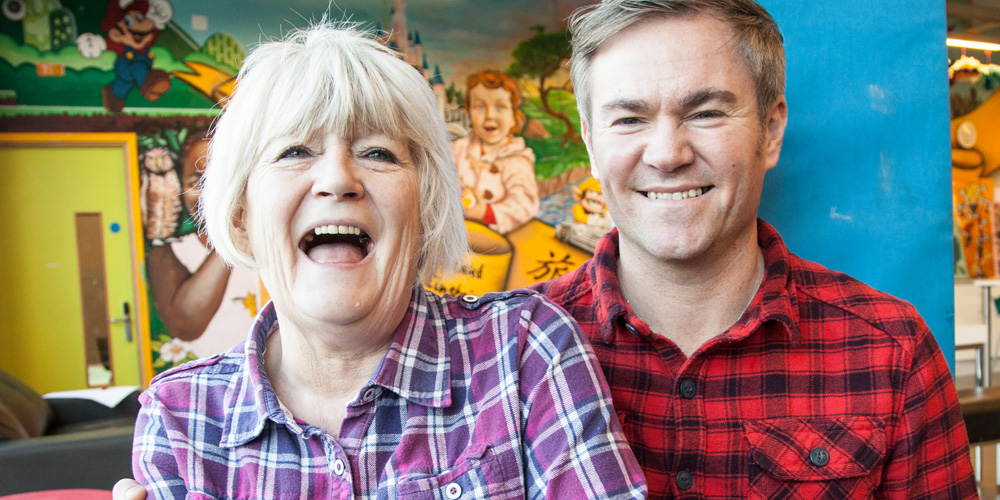 'Teamwork', it's always begun with 'tea'
Put the kettle on and they will come, and they'll bring their friends, their neighbours, their band members and their teammates.
That's the beauty of this place, it's for everyone, the young, the old, the singers, the dancers, the artists, the musicians, the knitters, the natters and the tea drinkers – they're all welcome here.
Back in the day this was the local youth club, and amongst the punks and new-romantics hanging out there were Eddie and Sue. Time moves on though, and just like Steve Strange, it faded to grey and the place was boarded up and abandoned. But you know what they say, 'old punks never die'.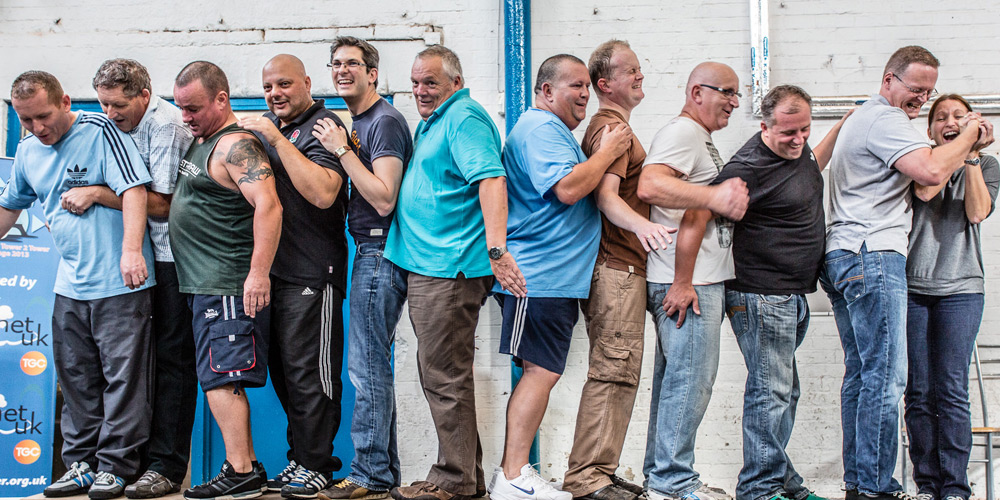 "We started hearing stories about communities taking ownership and how local people were bringing broken down buildings back to life, so we started to think, what about our favourite old haunt?"
Suddenly the idea was born, but even this dynamic duo needed help, and that's where Forever Manchester came in, along with a fantastic group of local trades people ready and willing to roll up their sleeves.
We were able to offer them advice, support and much needed funding to get their idea off the ground. And with an endless supply of elbow grease and workmanship fuelled by a constant flow of tea and biscuits, the abandoned youth club began its transformation into the multi-functional community space it is today.
"When we were told about Forever Manchester we got in touch with them straight away. Once we had their support and encouragement we started to round up local people with the skills we needed to refurbish the place."
What started life as somewhere trades people giving up their spare time could take five and have a brew has since become a thriving café serving food and drinks and pre-school breakfasts for parents and kids.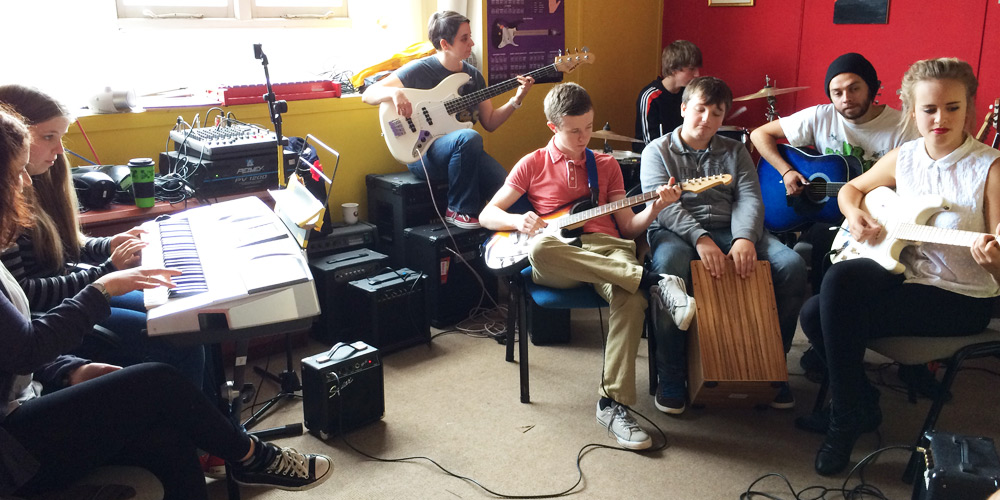 Music is back big time too. Pretty Vacant has been replaced by the sound of two brass bands practicing, the voices of a community choir fill the air one night a week, and the next-gen Courteeners can be heard in the specially converted rehearsal room at the back.
And all that practicing means only one thing, performances. Whatever your thing, there's definitely something here for everyone.
"OK, me and Sue might still long for a bit of a pogo now and then, but seriously there is so much going on here now. The place is buzzing with life. It's a focal point for the whole community."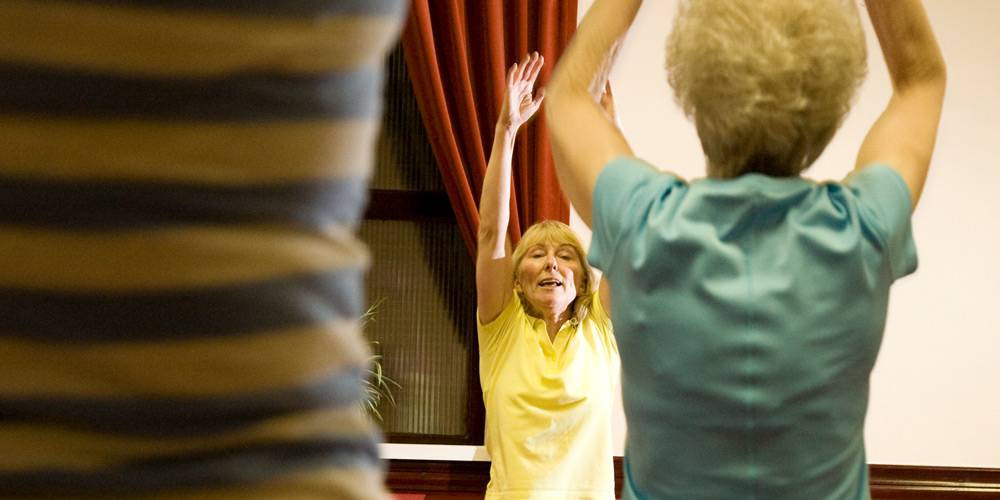 It's not just about music either. For the body take yoga, tai-chi or an exercise class. For the mind, enjoy the peace garden, local history group, or painting and drawing. If you want some new skills, how about dress-making, wood-carving, amateur dramatics, gardening?
Or you might just fancy turning up, enjoying a brew and having a good old chinwag, that's no problem – this is the place.
"Sue and I don't run it, the community does. Every group is it's own independent thing, we're just help co-ordinate things. We just love the fact that they can all come together in one great place."
---
Community focal points like this one are not just useful spaces, they're the centres of community life where a real mix of people come together to meet friends, catch up with the gossip, share skills and learn new things.
With your help we can continue to fund and support not only the community spaces themselves, but also every one of the community groups that uses them. Join the movement of people who care enough to act. Subscribe to our mailing list to find out ways to get involved.
At Forever Manchester we give a hand up not a hand out, and we support what's strong not what's wrong. We're helping local people to do extraordinary things – but we need your help to do it.
*The names of places and people involved have been changed to protect the happy.
---