'Caring about those people who care enough to act'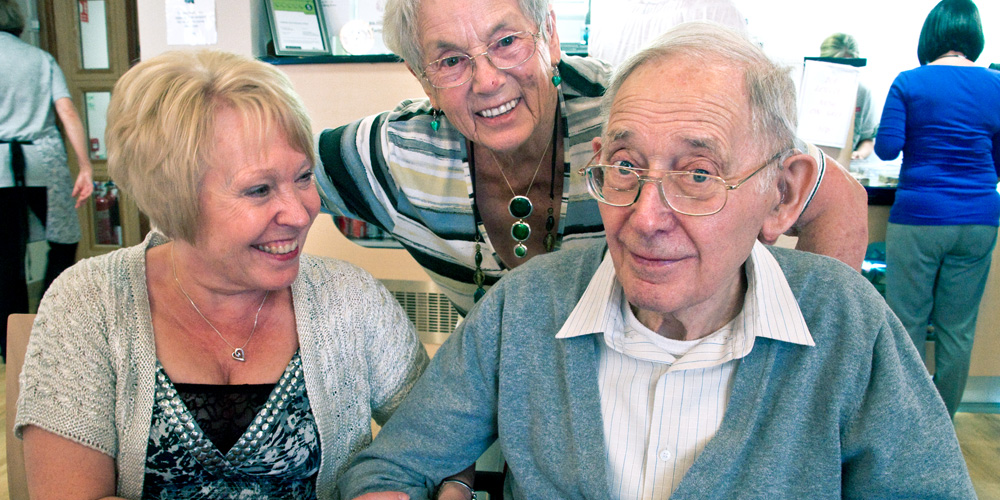 How about a sit down and nice cup of tea?
Get the kettle on. Put your feet up. Take a breath. When you're caring for someone 24/7 there are moments when a bit of 'me' time is just what you need. It's when a nice cup of tea feels like the best thing in the world.
But it can only be other people who make that 'me' time possible, special people who care for those who care for others. People like the two ladies from Salford who lost their husbands to dementia, and straight away wanted to help others who were going through what they'd been through.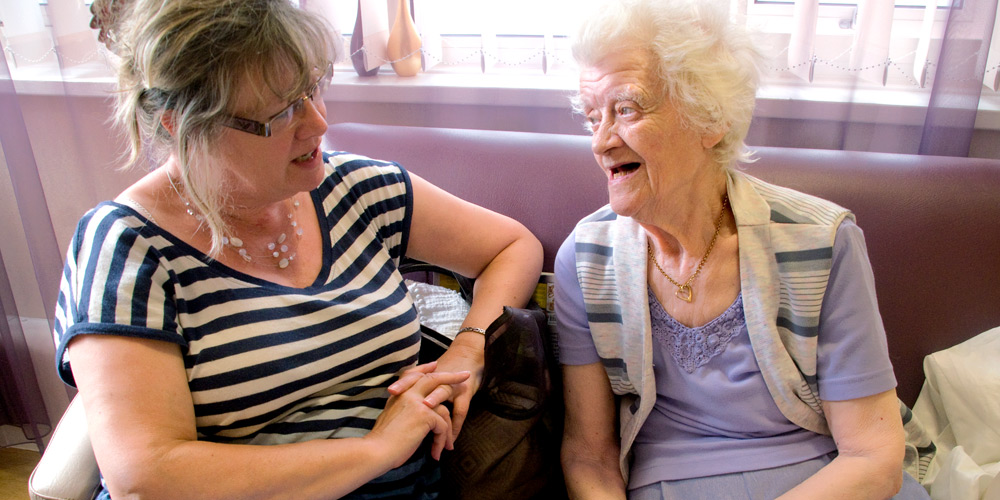 "There are times when they don't even remember who we are, but they're still in there, on the inside. They still need our love, our care, our attention, even though it's really hard at times."
Comforting each other, Vi and Jane reflected on their time caring for their husbands. They talked about how a good old sing-song seemed to work wonders. Play them one of Sinatra's best and, for a few precious moments, they were back in the room.
From that one conversation, these two amazing ladies immediately decided to set up a Singing with Dementia group. What better way for them to help others than by getting everyone together for a good sing-along.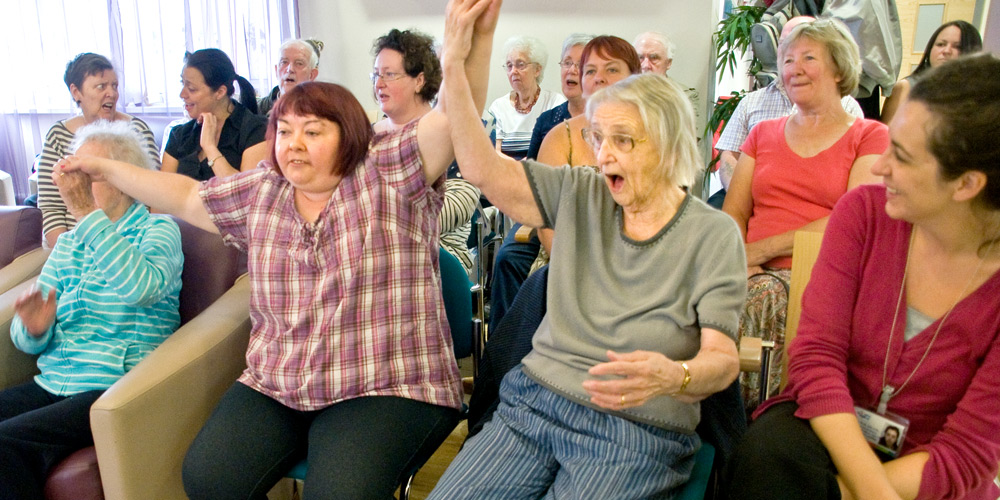 For just £5 a year (yep, just £5) for everyone who attends, the cost of a CD player, and of course a bit of Vi and Jane time, it's magical. Sufferers remember bits and bobs of their favourite songs, and carers can have a right good laugh joining in or take that much needed 'me' time they deserve.
"It's funny really, I reckon we enjoy it as much as they do. Some join in but they all tap along anyway and the carers get to have a bit of fun too. A few CD's and a CD player and job's a good 'un."
On the other side of Greater Manchester there's another inspirational example of people caring for those who care for others. This time it's the fascinating story of a local man and his disabled access fishing venue. Didn't know there was such a thing? You do now!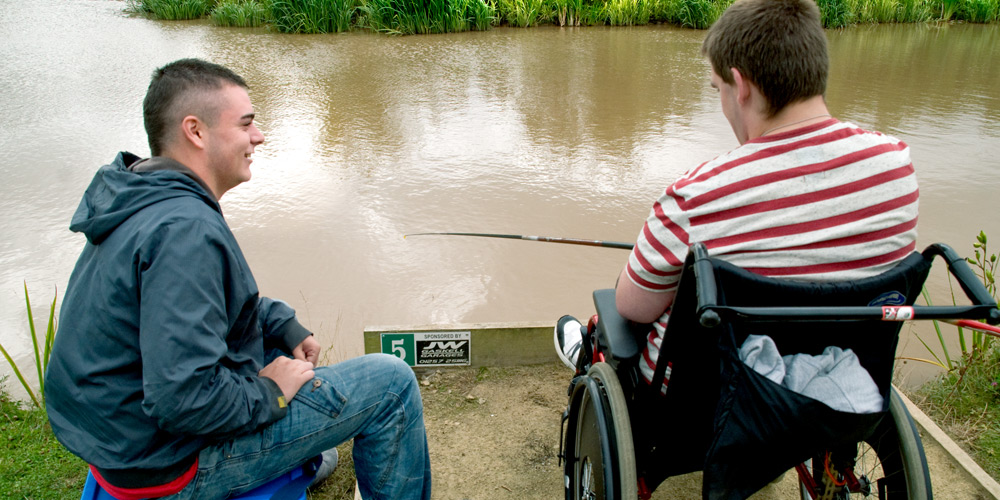 Pete had worked with people with disabilities before, and in his down time he loved to go fishing. To him it made complete sense to bring the two together, after all it meant he'd be able to help others and enjoy his favourite sport at the same time. How good would that be?
"Think about it, as long as there's good access, equipment and enough people willing to help and support, fishing is the most perfect sport for so many people with disabilities to enjoy."
He didn't stop there either. To get that much needed help, he created an volunteer programme involving teenagers with behavioural issues. From inner city schools, these kids were struggling in class, getting into trouble with the authorities, and becoming generally disenfranchised. Pete went about changing that.
"We get them back in the classroom on the proviso that they can continue to go fishing! Now some are doing GCSE's and there's even a few going into fishery management after taking a GMVQ."
---
Bringing the two groups together at the fishery has meant one group being taught empathy and given a sense of purpose, and the other becoming less isolated and enjoying a new experience.
Helping two ladies bring some fun and respite to dementia sufferers and their carers has meant everyone gaining so much – the sufferers, the carers and the ladies themselves. All it takes is some local people with a 'we can' attitude, plus a little funding, guidance and support.
So can you help us help local people like you? With your help we can help those people and groups who care for others. Making a donation or raising money for Forever Manchester makes a huge difference to more lives than you realise.
At Forever Manchester we give a hand up not a hand out, and we support what's strong not what's wrong. We're helping local people to do extraordinary things – but we need your help to do it.
*The names of places and people involved have been changed to protect the happy.
---