'Supporting local people transforming the lives of others'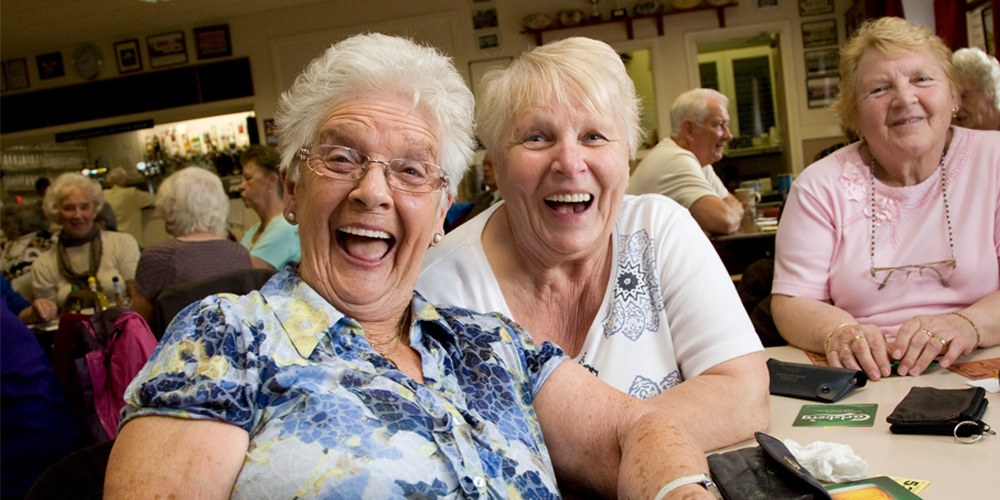 A stitch in time wins hearts and minds
It's proper NOISY!! Laughter, gossip and the clickety-clack of lots and lots of knitting needles all going like the clappers, in fact imagine 40 'Nana's' together in one place and you'll start to get the picture.
This fabulous group of ladies has a really good reason to get together every week, and we're proud to fund and support them. Knitting tiny hats and little jumpers for babies born prematurely, they not only deliver these handmade gifts to hospitals where parents are facing the unknown, they also give invaluable moral support to anxious mums and dads at a difficult time.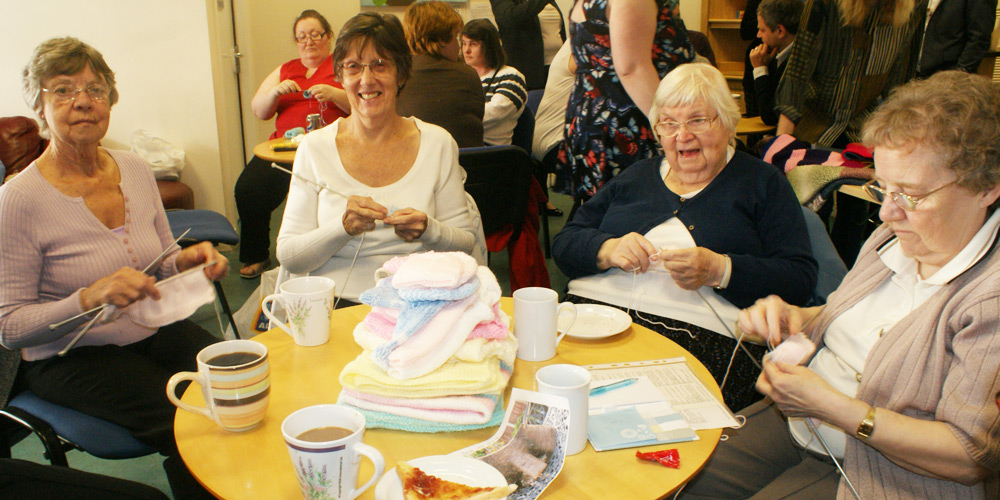 "Bless them, I can usually reassure them with pictures of my boy. He was born four weeks premature and look at him now, eats like a horse, 6' 2" and loved his life in the army."
But it's not only new parents who benefit from Betty and her crew, it's also the ladies themselves. Walk in, enjoy that warmest of 'Nana' welcomes and you'll instantly see why, it's enough to give you goose bumps!!
These ladies are not sitting at home alone watching TV, they're having an absolute ball, they're social, they're active and they're keeping each other young.
"If one us doesn't turn up one week, we're straight round there. We want to know why, and we want to know if everything is all right. We look after each other here, we're a team."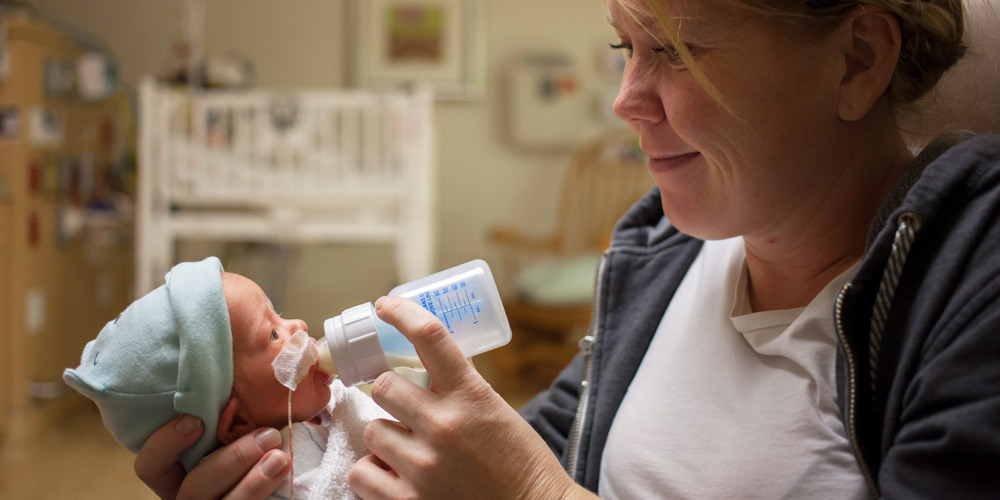 Across the City we support another amazing group showing the way with their 'knit one, purl one' skills. As well as making beautiful baby clothes for local hospitals, they're knitting hats, scarves and gloves for the homeless.
One young lady in this group is a shining example of how joining a knitting group can go way, way beyond providing much needed winter woolies for less fortunate people. For now we'll call her 'Kate'.
Picture the scene, suffering from severe anxiety and agoraphobia, Kate almost never left the house. That is until her mum persuaded her to join her group of 'knitters'.
"There'd be days when I'd just sit in my bedroom looking out the window and wondering if I'd ever be brave enough to go outside. I'd dream of jumping on a bus or walking down the street to work."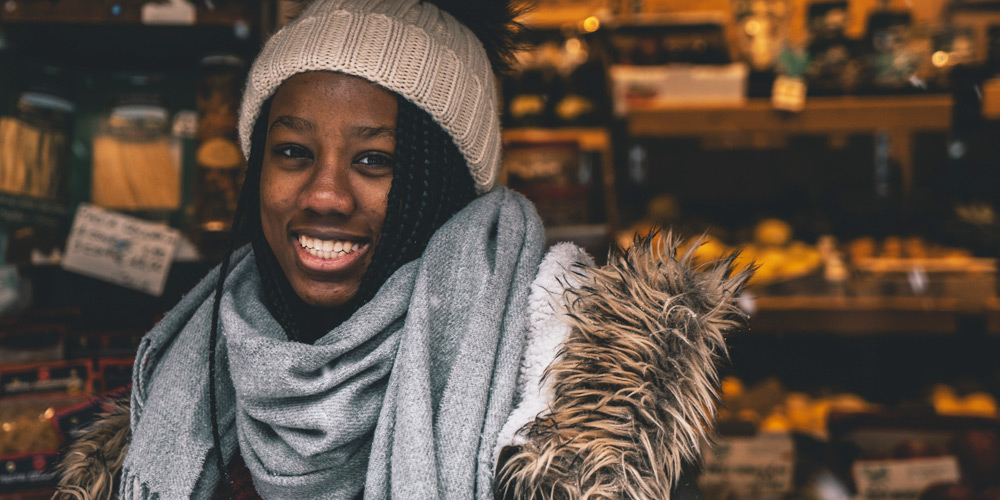 Fast-forward six months and things are very different. Joining the group has not only given Kate the courage to step outside and make new friends, but also the confidence to start teaching others to knit and crochet. Happy days.
Now even enjoying a part-time job at the café where the group gathers, Kate's extraordinary personal journey has been fuelled by doing good for others, and by the simple human connections that most of us take for granted every day.
"Going to the group with my mum gave me the reason I needed to get out and do the things I dreamed of. It's changed my life and it feels so good that I can help others at the same time too."
---
Knitting groups don't only mean handmade woolies, they mean making friends, combating loneliness, gifting hospitals, supporting parents, helping the homeless, building confidence, sharing skills, transforming lives.
While we can continue to provide the funding and support that fantastic groups like these need to keep doing their amazing work, there will be lots more stories like these.
At Forever Manchester we give a hand up not a hand out, and we support what's strong not what's wrong. We're helping local people to do extraordinary things – but we need your help to do it.
*The names of places and people involved have been changed to protect the happy.
---