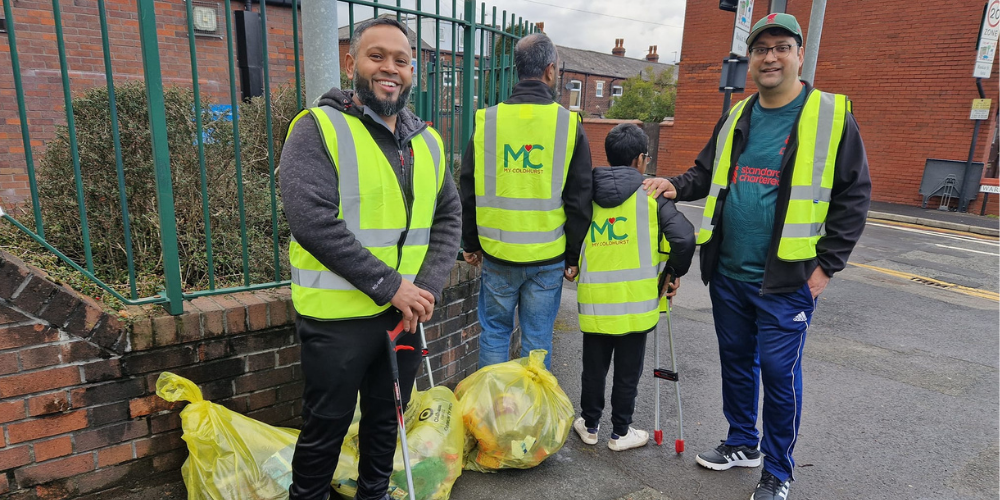 We were delighted to award £17,678 of funding to support a further 18 grassroots community groups based across the ten boroughs of Greater Manchester.
Zuto, a market leading car finance fintech, has been inspired by the great work that Forever Manchester carry out, so are very proud of being part of something so special. They are excited to see how they can make an impact and use their business as a force for good."
In this last round of the Zuto Make a Difference Fund, (application deadline Friday 27th January 2023), awards of up to £1,000 were available.
The groups we were delighted to support include:
1st Wythenshawe Scout Group
7th Sale Moor Brownies Trafford
Al-Abbas Institute – Rochdale
Bold St3p C.I.C – Manchester
Coffee, Chill and Spill – Offerton, Stockport
Elevate Bolton
Happy Somedays – Manchester
Hurst Circle of Friends – Ashton-under-Lyne
Kats Dance Events and Community Team – Heywood
Manchester Cycling Academy CIC
Manchester Woodcraft Folk – Old Trafford
Merseybank Quids In – Merseybank / Chorlton Park
Mindology CIC – Rochdale
MyColdhurst – Oldham (pictured)
North Manchester Rugby Union Football Club
Pride on the Range – Whalley Range
The Inspirational Women – East Manchester
Trust House Bury
---
Click here for groups funded by the Zuto Make a Difference Fund in 2021
Click here for groups previously funded by the Zuto Make a Difference Fund in 2022 Pt1
Click here for groups previously funded by the Zuto Make a Difference Fund in 2022 Pt2
---
It is always worth remembering that, just like Zuto, if you support Forever Manchester, you support all this.
The ability of local community groups and organisations to best help people in their community remains dependant on maintaining support for them.
If, like Zuto, you own or work for a company based in Greater Manchester, the chances are that 90% of your colleagues live in Greater Manchester and are part of the very communities we support. To find out more about how you can get involved with Forever Manchester please email us at marketing@forevermanchester.com or telephone on 0161 214 0940.
---
Date added: 5th April 2023
---