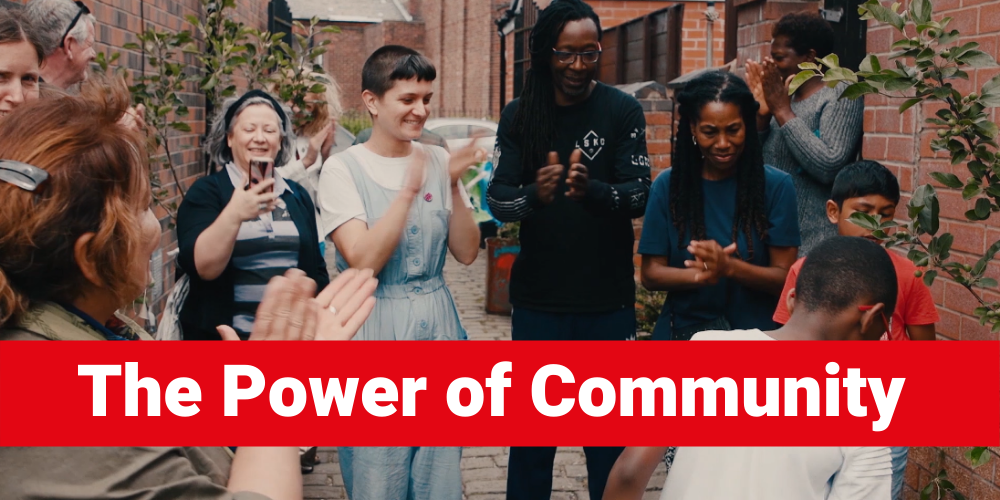 "The power of community is just that, when we all come together as one and get things done. Help each other in difficult times. Advise each other when you probably know something that can put someone's mind at ease. Stand shoulder to shoulder with someone that needs support." – Local resident, Manchester.
Forever Manchester has been funding and supporting community activity across Greater Manchester for 30 years. During this time we have delivered over £39 million worth of funding to thousands of grassroots community organisations benefiting over one million people, supporting communities to come together and do extraordinary things together.
But what do we mean when we say 'community'?
A community is more than just the place you live. It belongs to everyone who lives, works, celebrates, relaxes and everything else we do together there, every single day.
It's the place where we're at our happiest and it's the place where we come together to support each other through the tough times too. It's fair to say that we're all going through a particularly tough time right now and we believe it's the power of community that's helping us get through it.
Since we launched our Community Support Fund in March, we have given out over £1 million to support organisations across the region. We have funded a huge variety of groups carrying out a range of different activities, all with the goal of lifting each other up and providing a (socially distanced!) helping hand to those who are struggling to get through this tough time. We've funded food banks, groups providing hot meals and essential items, as well as groups supporting those struggling with their mental health to keep going through the dark days.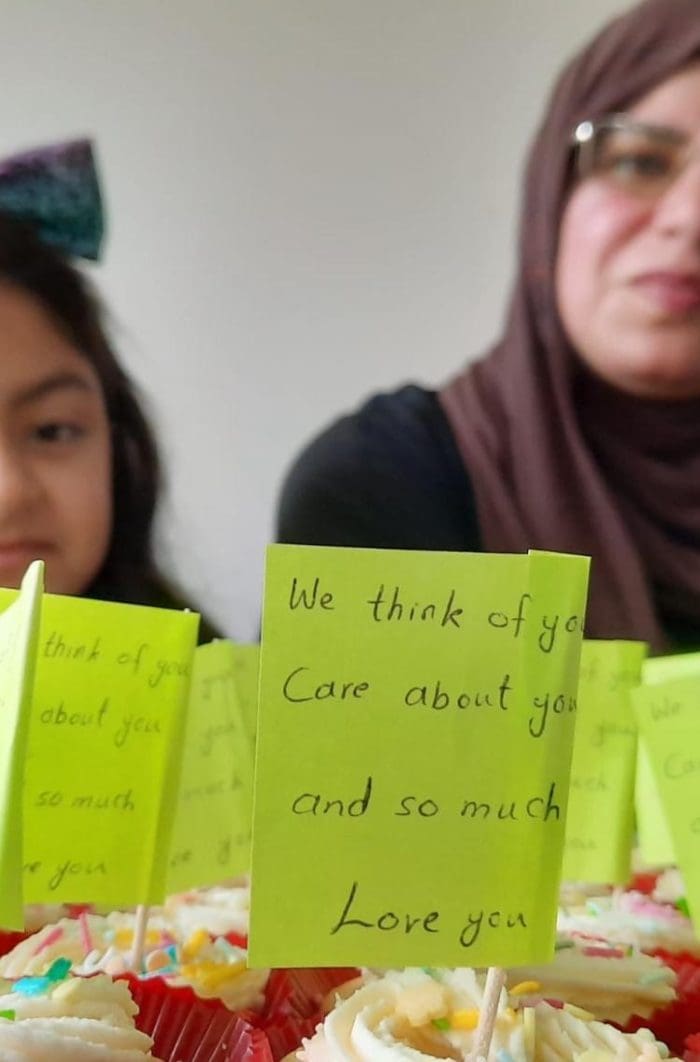 But it's more than just providing the basics needed to survive.
It was National Cupcake Day last week (13th June) and one local group decided to surprise residents who were receiving food parcels with a homemade treat. They asked local families and volunteers who could bake to share their skills and raise the spirits of those struggling, providing a little something special in their food parcels. Over 200 cakes were baked, with some given to local keyworkers to say thank you, including staff at a local medical centre.
One local resident went one step further and decorated her cupcakes with messages of support and encouragement, sharing her love for community with those who might be feeling lonely and who could really benefit from a virtual hug.
So what really is the power of community?
We have seen communities pulling together to protect, comfort, welcome, grieve. They can lift you up at your lowest, sit with you in the dark and help you to see the chink of light, shatter stress with laughter, celebrate alongside you and help you to believe in yourself when you couldn't.
Community brings people together with shared passions and with friendship, it helps us to forget our differences and proves to us that we really do have more in common than anything that divides us.
Above all, it helps to remind us that we're not alone.
"For me, communities are your extended family and support network and the power of community is when everyone comes together to make positive lasting changes to other people's lives. I find it wonderful to see the people of a community when people from all different backgrounds act selflessly, bringing their skills, knowledge, passion, love, support and time to work together and achieve the same goal.
Since being part of a community, I've learned so much, I've felt inspired, motivated, supported, empowered, a sense of purpose and belonging and want to help others even more. A strong connected community allows people to be aligned, be inspired, share their beliefs and be part of something bigger. By working as a whole we can overcome challenges, make anything happen and help a community thrive." – Local resident, Ardwick
As it's National Loneliness Week this week 15th-19th June we're all being encouraged alongside the work of the Jo Cox Foundation, to take part this weekend by spreading kindness and connecting with our community to help to tackle loneliness. It's not unusual to feel alone at times. We believe the power of community can be the answer.
"When community comes together, love flourishes, unity thrives and the bond of togetherness grows stronger. 'It takes a village to raise a child' is a Nigerian proverb; we can do so much more when we come together. Our unity, our togetherness, the love we share and the bonding; that's the power of community." – Local resident, South East Manchester.
We at Forever Manchester believe in the power of community. And we'll continue to fund, support and champion it, Forever.
Bringing local people together to create something special.
---
Date added: 18th June 2020
---