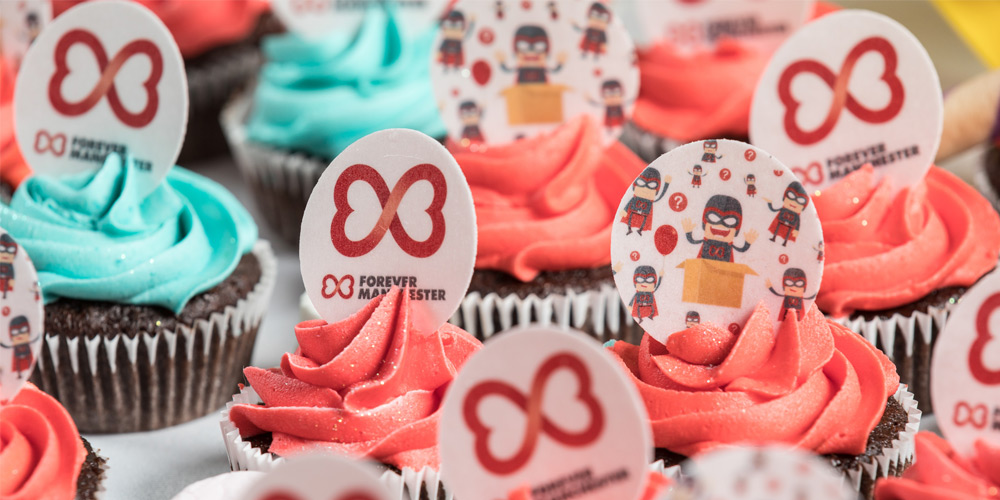 In every office there's that group of supergiddy, fun-filled bods who will take on anything to build team spirit and raise money for Forever Manchester.
So get them to get together and let their creative juices flow.
With office fundraising, it's also a great opportunity for the company itself to match their staff's fundraising efforts turning £500 into £1,000 just like that.
Here's some ideas to get your started:
A good old bake sale.
Dress down / up days
Office sweepstakes
Sell Captain Manchester's Magical Tombola tickets on our behalf. For more information, visit ForeverManchester.com/tombola
If you have any questions regarding fundraising for Forever Manchester, please do not hesitate in contacting us at:
Email: marketing@forevermanchester.com
Tel: 0161 214 0940
Twitter: @4EVERManchester
Instagram: @4EVERManchester
Facebook: /forevermanchester.com
For more information about fundraising for Forever Manchester, download our Fundraising Guide below.