Set yourself a challenge, push yourself to the limit, step outside your comfort zone, take that leap of faith… Go that extra mile to raise money for Forever Manchester.
Whether that be running, cycling, walking, climbing, swimming, abseiling, skydiving or any other crazy challenge; going the extra mile for Forever Manchester means that you can raise lots of money through sponsorship.
So whatever challenge you want to set yourself, do it with a bit of style. It's a truly amazing feeling and even better knowing that your challenge has raised a chunk of money to support the communities where you live, work and play.
If you have any questions regarding fundraising for Forever Manchester, please do not hesitate in contacting us at:
For more information about fundraising for Forever Manchester, download our Fundraising Guide below.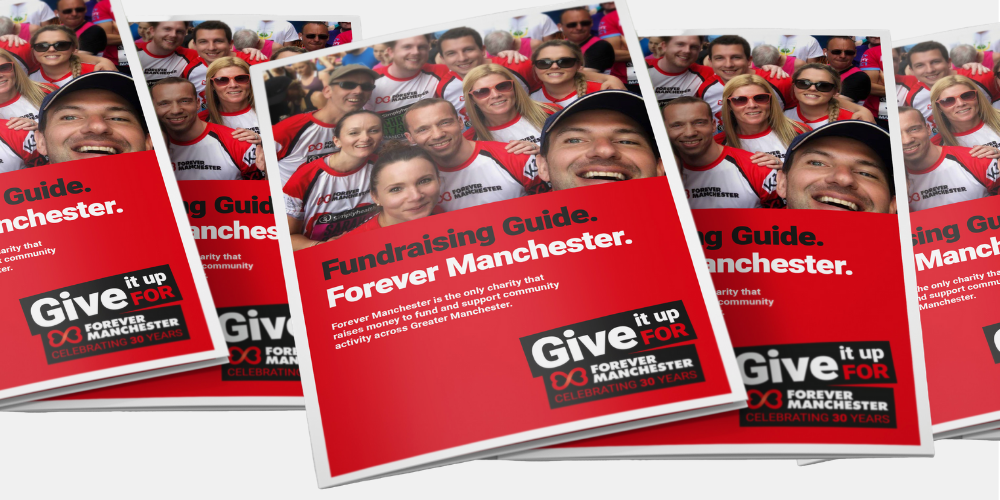 ---