The fact that the word Fundraising includes the word fun, means that whatever you want to do, just make it fun. And more fun can be achieved by getting more people together to do something socially together.
And raising money is really easy too, as all you need to do is to charge a fee to take part, together with opportunities to raise additional money as you progress through the activity.
This can range from anything from the ever-so-popular quiz nights, Junk Yard Golf, ten-pin bowling, football tournaments, table tennis, snooker, pool, karaoke, go-karting and laser quest. Greater Manchester is filled with venues that can offer these, and when booking, if you say you're raising money for Forever Manchester, you may even get a discount.
Not only are you raising money to support local community activity you are indeed developing you're very own community. As a result you'll see the benefits of this first hand. Friendships may be formed and strengthened, it may even act as a welcome distraction for someone having a tough time but above all, you'll all leave feeling happy that you took part and did something extraordinary together.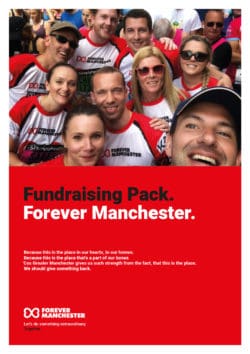 ---