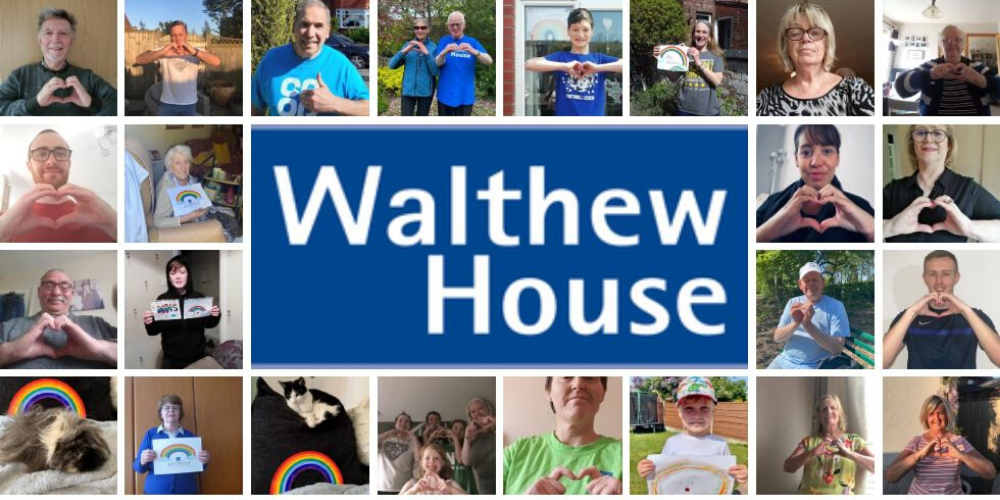 Forever Manchester worked with UK Community Foundations to distribute funding raised by the National Emergencies Trust Coronavirus Appeal. This money was distributed to community organisations responding to the needs of local communities across Greater Manchester via our Community Support Fund.
Walthew House has a 138 year history of working with and for the communities of Stockport, providing practical and emotional support for people with sight and/or hearing loss. Around 300 people (of which 90% are older people) access one or more of their volunteer-led services each week. Services include an equipment resource centre, social and activity groups, a youth club for children with sight or hearing loss, a help desk and information service, specialist counselling and a drop-in hearing aid clinic.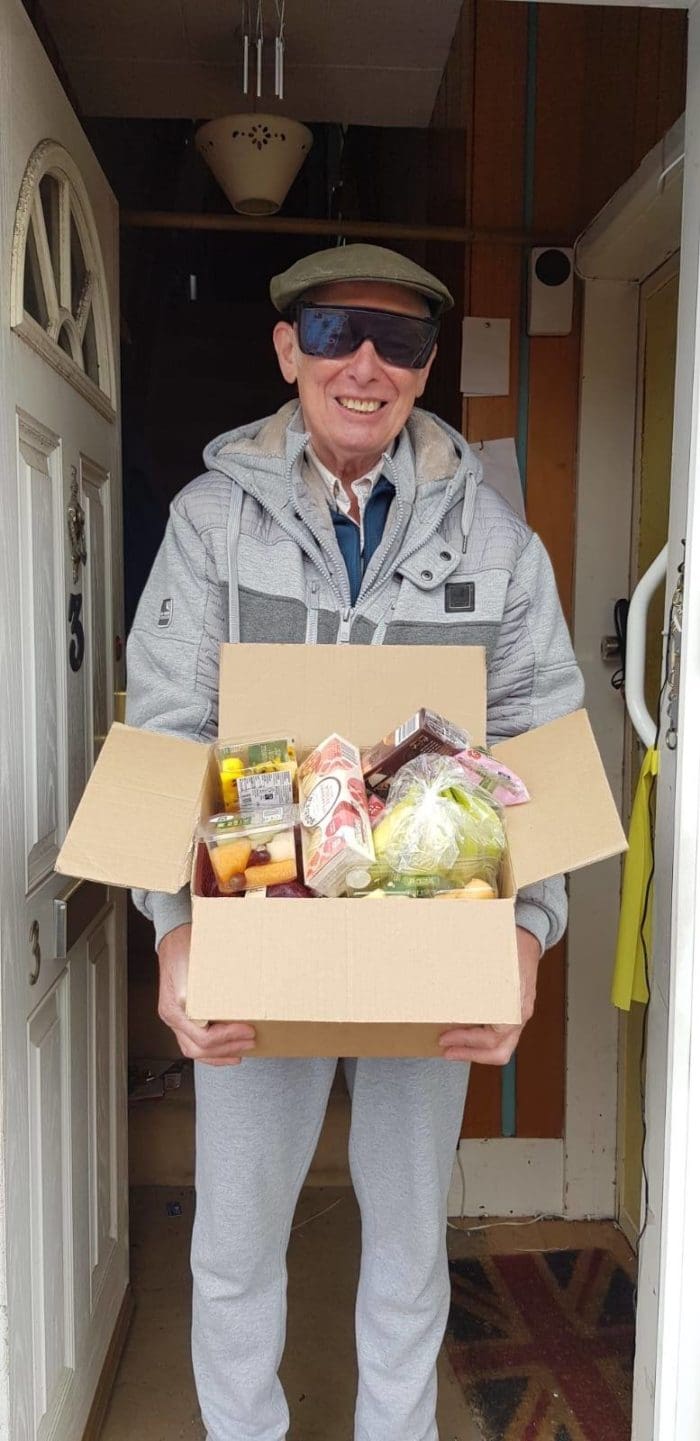 Peter receiving fresh fruit and veg. Source: @WalthewHouse
Due to the impact of Covid-19, all social activities at the centre ceased, with some continuing remotely where possible. Walthew House has adapted its approach in order to continue to support the most vulnerable service users, through the provision and supply of essential items, information in accessible formats and the facilitation of social calls.
Since the centre temporarily closed there has been a shift in the requests of support, from practical help to needing more emotional support. The people they are helping are increasingly reporting feeling anxious, tearful and scared, and feeling even more isolated than before.
As a result, Walthew House has adjusted its already established sight loss counselling project to meet these changing needs. Their trained counsellors are now offering emotional support over the telephone and providing useful tips for coping with the current situation.
Also, a lot of coronavirus related information published by the government and associated agencies are in video format, and often without British Sign Language (BSL) interpretation. Deaf service users continue to report difficulty accessing and understanding often confusing daily mainstream information. Walthew House is therefore collating this information, re-producing it in accessible formats (large-print, audio, Braille, BSL) and sharing it with their service users.
An award from Forever Manchester's Community Support Fund is enabling Walthew House to continue to deliver these vital practical and emotional support services for many vulnerable people with sight and/or hearing loss in the Stockport area.
For more information about The Community Support Fund and how you can make a donation to help us continue to support community activity right across Greater Manchester, click the buttons below.
Make a donation
Community Support Fund
View the list of all groups funded to date
---
Date added: 21st May 2020
Last updated: 9th December 2020
---