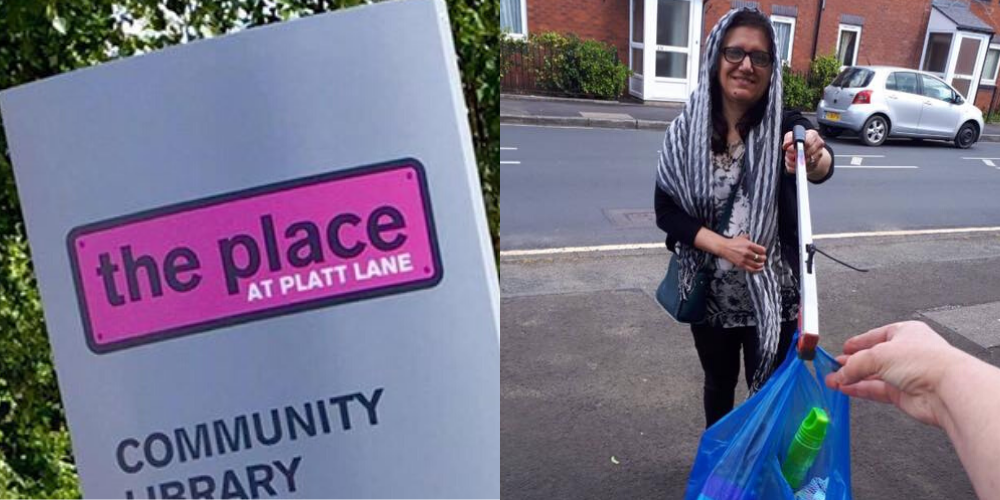 Forever Manchester worked with UK Community Foundations to distribute funding raised by the National Emergencies Trust Coronavirus Appeal. This money was distributed to community organisations responding to the needs of local communities across Greater Manchester via our Community Support Fund.
The Place at Platt Lane also known as Fallowfield Library and Resource Centre provides local people with a range of activities to support well-being, learning, education, skills, employability and culture.
The centre benefits all sections of the community from toddlers through to olders residents and those from many different ethnic and ability backgrounds including those who are unemployed, low skilled, financially excluded and socially isolated.
Today, The Place at Platt Lane is managed and maintained by local people who, in 2014, formed a Community Interest Organisation (CIO) to save the library from closure.
The CIO and its volunteers have enabled the library service to be retained in the area and services to be expanded to cover a wide range of activities, shaped by the wishes and needs of local people. This is a great example of asset-based community development in action as a method for the sustainable development of their community, based on its strengths and potential.
In response to Covid-19, The Place at Platt Lane set up a community Facebook page to provide a focal point for community efforts with the aim of providing information and sign posting services.
Working in partnership with volunteers from the Fallowfield community mutual aid group they are also helping to ensure local people have enough food support.
An award from Forever Manchester's Community Support Fund has helped The Place at Platt Lane with the purchase of emergency food resource packs.
For more information about The Community Support Fund and how you can make a donation to help us continue to support community activity right across Greater Manchester, click the buttons below.
Make a donation
Community Support Fund
View the list of all groups funded to date
---
Date added: 28th May 2020
Last updated: 15th December 2020
---