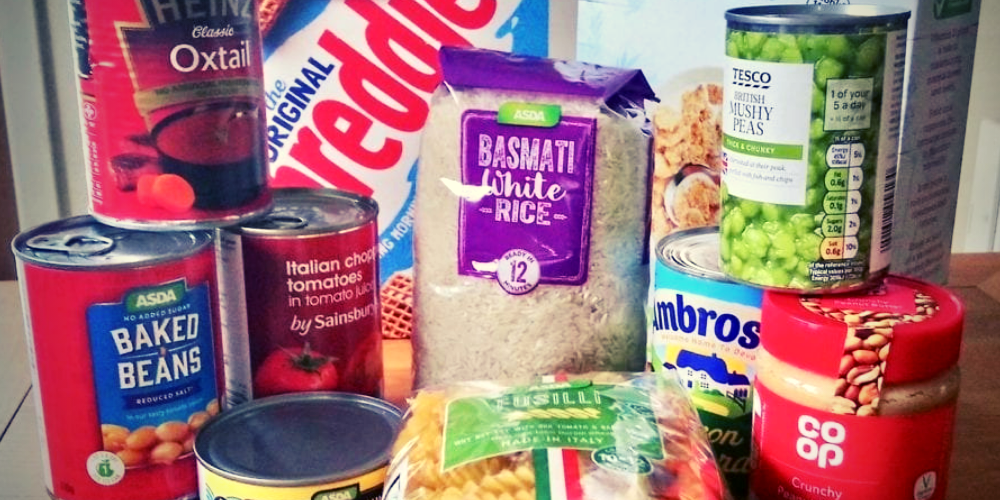 Forever Manchester worked with UK Community Foundations to distribute funding raised by the National Emergencies Trust Coronavirus Appeal. This money was distributed to community organisations responding to the needs of local communities across Greater Manchester via our Community Support Fund.
FRESH is a relatively new community group of volunteers who formed in early 2020 to help alleviate hunger during school holidays experienced by many of the children at a local primary school in Stockport.
The group had initially planned to organise food packs for the school to distribute to 60 families whose children would normally receive a free school meal. The arrival of Covid-19 and the premature closure of schools saw the group quickly expand to provide weekly help for 380 families across four schools.
The food parcels contain a mixture of dried foods such as rice, pasta and cereal; tinned foods such as beans and soup; and fresh foods such as vegetables and chicken or bacon. The food is donated by local churches and groups, as well as being purchased at bulk discount from Fareshare, (a charity that saves good food from going to waste and redistribute it to frontline charities).
In addition to working closely with the schools, churches and groups, FRESH have also connected with other local charities, housing associations and businesses in the surrounding areas who have been very generous with contributions.
Having developed good relationships and trust with the schools and communities, they hope to maintain continued support for families in food poverty during school holidays once the current crisis has subsided.
An award from Forever Manchester's Community Support Fund is helping FRESH continue to provide nutritious weekly food parcels for the children of 380 families across 4 primary schools in Stockport.
For more information about The Community Support Fund and how you can make a donation to help us continue to support community activity right across Greater Manchester, click the buttons below.
Make a donation
Community Support Fund
View the list of all groups funded to date
---
Date added: 9th June 2020
Last updated: 4th December 2020
---