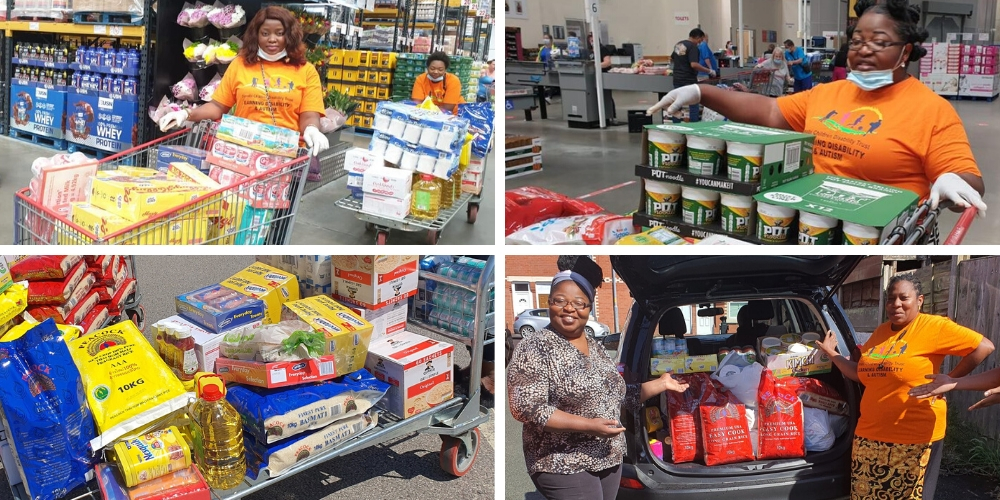 Forever Manchester worked with UK Community Foundations to distribute funding raised by the National Emergencies Trust Coronavirus Appeal. This money was distributed to community organisations responding to the needs of local communities across Greater Manchester via our Community Support Fund.
The Dimobi Children Disability Trust support families with children with learning disabilities and autism in Newton Heath, Clayton, Openshaw, Moston, Blackley, Ancoats and Miles Platting. They also highlight a general lack of awareness surrounding the needs of disabled children from different backgrounds and beliefs.
Cultural and religious stigmas associated with children with disabilities often prevent some parents from seeking professional help for their disabled child at the earliest opportunity. This can result in the marginalisation of children with disabilities, which ultimately affects their health and wellbeing in later life.
Dimobi Trust seek to tackle this underlying issue of denial and the reluctance of some parents to seek early intervention for their children. They organise social outings and run a weekly women's forum to promote positive parenting and ensure good practice, knowledge, expertise and experiences are shared to ensure children with disabilities can be more valued and respected.
Some of the families and single parents they support already experience poverty and as a result of Covid-19, Dimobi Trust have seen a significant increase in the number of distress calls for help and support.
In response to the pandemic, they are upscaling their support efforts. A team of 17 volunteers are assisting in the collection and delivery of food and medicine to help vulnerable families. They have also set up Zoom meetings to support families by sharing relevant and important information.
An award from Forever Manchester's Community Support Fund is helping Dimobi Children Disability Trust to significantly scale up its support to provide food parcels for vulnerable families with children with learning disabilities and autism in North Manchester.
Thank you Forever Manchester for funding our Dimobi COVID-19 Relief Support for food parcels for families with Children with disabilities. @StephenOHaganG @yesMCR pic.twitter.com/n0dIXTz0oe

— Dimobi Trust (@TrustDimobi) June 3, 2020
For more information about The Community Support Fund and how you can make a donation to help us continue to support community activity right across Greater Manchester, click the buttons below.
Make a donation
Community Support Fund
View the list of all groups funded to date
---
Date added: 10th June 2020
Last updated: 2nd December 2020
---