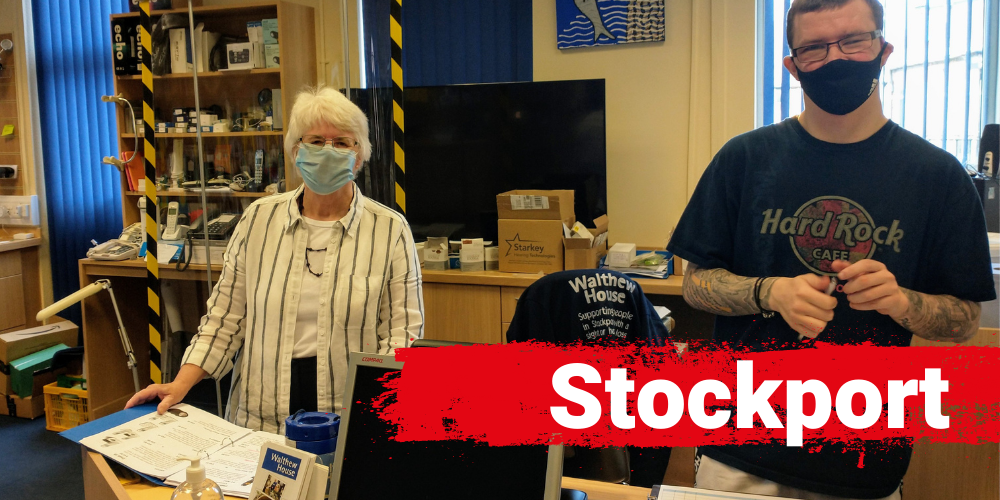 From Bredbury to Cheadle and from Marple to Offerton, community groups in Stockport have played a major role in helping those most affected by Covid-19.
Through our Community Support Fund, Forever Manchester has supported many groups in Stockport who have provided help and support in a variety of different ways to assist those impacted by the pandemic.
Brinnington Big Local set up a food distribution centre and telephone support service along with providing access to online videos encouraging local families how to cook and bake for themselves. Chelwood Foodbank responded to increased demand and provided emergency food parcels as well as hygiene and cleaning products to support local families, refugees and asylum seekers.
Volunteers from the Ebony & Ivory Community Association worked with local mutual aid groups to produce and distribute culturally specific meals to support older people and local families in Offerton and Brinnington.
St Cuthbert's Church allowed local group the 'Handy Ladies', to use the church kitchen to produce hot meals for vulnerable members of local communities in the Cheadle areas.
Dry Wave streamed their music and outreach events to engage and occupy young people while Jump Space purchased 20 mini sensory trampolines to provide wheelchair users, or those with walking difficulties, with the opportunity to exercise and maintain fitness levels at home.
Mode Rehabilitation provided one-to-one counselling sessions to support the psycho-social health and well-being of vulnerable children and young people at risk of, or experiencing, trauma. Volunteers at the Stockport User Friendly Fellowship supported mental health sufferers by providing hot foods, basic essentials, practical advice and support.
Community organisations like Walthew House (pictured above), Autisk, Stroke Information and AuKids Magazine, who normally provide support for members of the disabled community, expanded their support to provide much needed help to vulnerable people in their respective communities.
During these uncertain times, the ability of local community groups and organisations to best help those most affected by the Covid-19 pandemic remains dependant on maintaining support for them.
Forever Manchester has delivered over £2.5 million in funding to support hundreds of community groups and organisations in Greater Manchester that have responded to the impact of Covid-19.
For more information about The Community Support Fund and how you can make a donation to help us continue to support community activity right across Greater Manchester, click the buttons below.
Make a donation
Community Support Fund
View the list of all groups funded to date
---
Date added: 23rd November 2020
Last updated: 14th December 2020
---