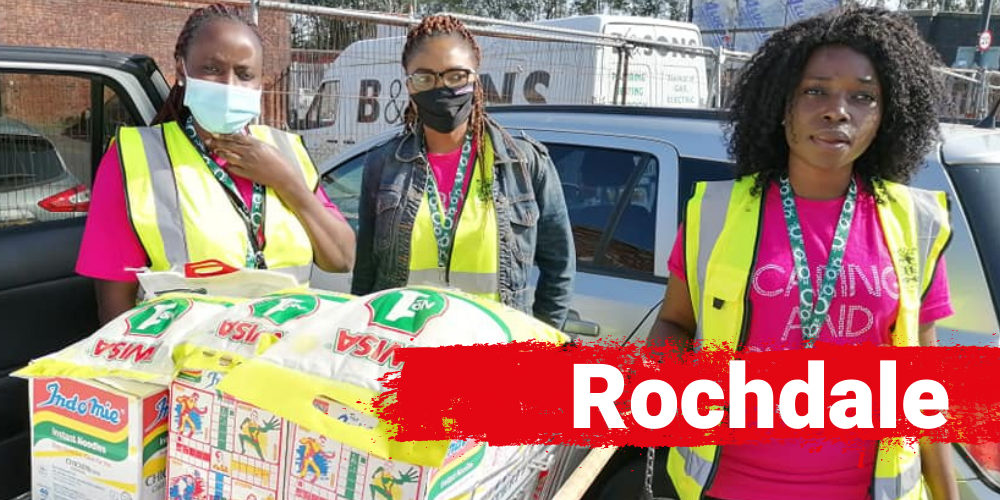 From Castleton to Langley and from Heywood to Wardleworth, community groups in Rochdale have responded to local needs by providing help for those most affected by Covid-19.
Through our Community Support Fund, Forever Manchester has supported many groups across Rochdale who have made changes to how they operate in order to help others in their community.
Both the Rochdale and Heywood Foodbanks responded to significant increase in demand for their services, and the Wardleworth Community Centre helped vulnerable residents to stay safe with food and window visits.
The Recovery Republic Wellbeing Centre in Heywood provided online support and well-being activities as well as computer tablets for isolated members to engage online. Our Pantry Smallbridge responded to a sharp increase in their membership by providing food to support vulnerable individuals and local families.
In Langley, volunteers at the Burnside Centre distributed food and essential items alongside manning an emergency helpline providing useful help and information. Volunteers at the Demesne Community Centre set up a Meals on Wheels service whilst the Friends of Hopwood Park supported those in need with food parcels.
The Friends of Hare Hill House maintained regular contact, especially for those without internet access, with regular letters, postcards and birthday cards. Middleton Day Centre supported homeless people with a hot meal take away as well as a delivery service to support those most vulnerable and self isolating.
Rochdale Connections Trust provided domestic abuse support, online cookery and exercise sessions to minimise lockdown tensions and negativity. Rochdale and District Mind moved their support services online and provided a mental health facilitator to assist those experiencing anxiety, stress and mood swings.
Many other local groups have been providing help and support to members of Black, Asian and Minority Ethnic (BAME) communities across Rochdale, including Caring and Sharing (pictured above), Awakening Minds, Lamet Habayeb Association, The Nigeria Community Association and Positive Smiles.
During these uncertain times, the ability of local community groups and organisations to best help those most affected by the Covid-19 pandemic remains dependant on maintaining support for them.
Forever Manchester has delivered over £2.5 million in funding to support hundreds of community groups and organisations in Greater Manchester that have responded to the impact of Covid-19.
For more information about The Community Support Fund and how you can make a donation to help us continue to support community activity right across Greater Manchester, click the buttons below.
Make a donation
Community Support Fund
View the list of all groups funded to date
---
Date added: 23rd November 2020
Last updated: 10th December 2020
---