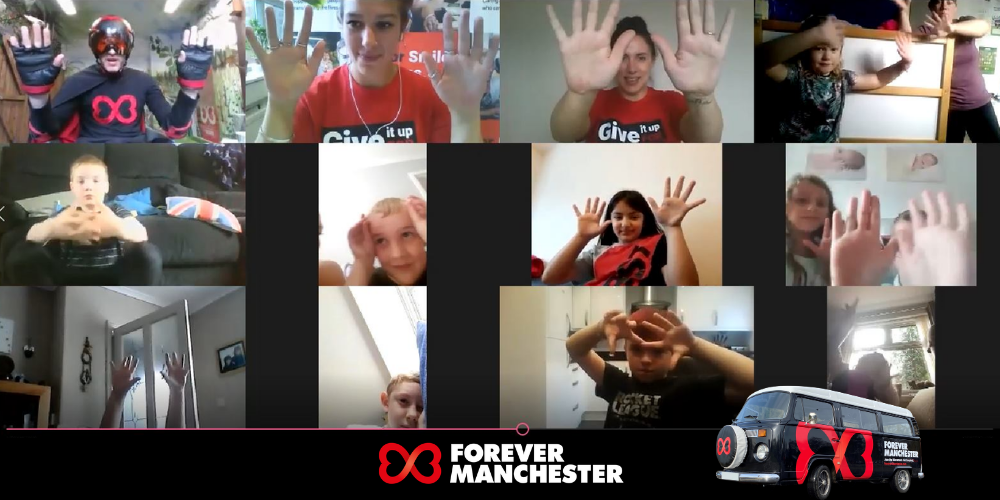 What do you do when your job is to help to build friendships between residents in communities…and you're in lockdown…!?
Our Community Building team ordinarily work out and about in communities, starting conversations with the people they meet, finding out what they're passionate about, and connecting them to like minded neighbours.
Quite simply, their job is to make as many new friends as possible in the communities they work in and encourage new friendships to form, by introducing people to others and supporting residents to start their own new community activity.
The arrival of lockdown back in March immediately changed all this, meaning that we needed to adapt the way we work and explore new ways to connect with residents, supporting them to get through the difficult times that the pandemic had caused.
During the past 5 months this has involved connecting residents to emergency food and provisions, supporting those who didn't know which way to turn and above all being a friendly ear and face to those who were scared and alone.
One thing we hadn't imagined back in March was that we would still be unable to head out into the community in the usual way nearly 6 months later. Ordinarily the summer is peak season for us, with our Community Builders out and about in the sunshine, bumping into people enjoying the weather in local parks, attending local activities and hosting our own events aimed at connecting with individuals and families.
---
So, what did we do?
We took the events to the community instead and utilised our new found online skills to host the first ever virtual Forever Manchester Summer Roadshow.
Over the course of 5 days between the 17th-21st August, our Community Building team hosted activities each day, inviting local residents and families to engage with us and participate in fun, informal and exciting activities.
And we had a blast!!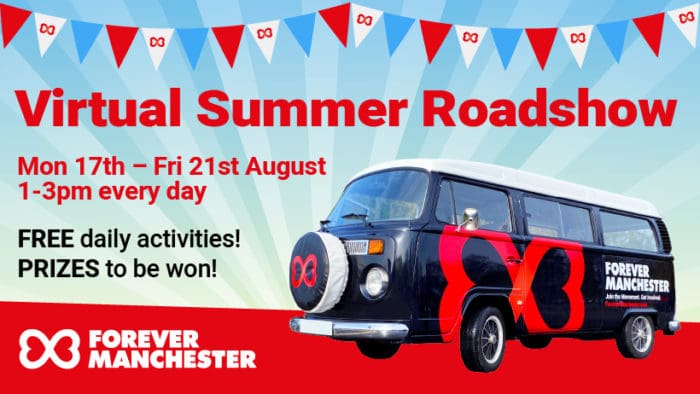 This gave residents the opportunity to not only win some top prizes, but more importantly to meet new people, forge new friendships and above all have some fun! We engaged with more than 60 families throughout the week and over 100 individuals took part, a fantastic result that even we couldn't have predicted! Here's what we got up to each day:
---
Monday… Quiz
Residents took part in a Great World Quiz with prizes for the top scorers!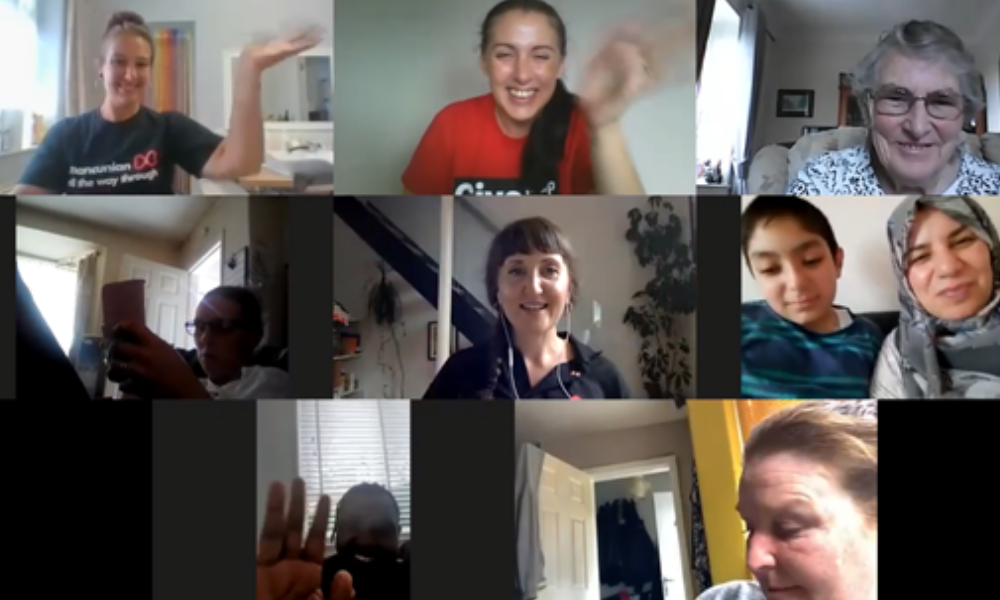 "Amazing session!"

"Really good fun! Each question seemed to be a talking point which was really good!"

"Good time family event, good to get the brains working for an hour!"
---
Tuesday… Arts and Crafts
A resident from Ardwick took the lead on this session and shared her arts and crafts skills with the group, teaching participants how to weave a 'Mexican Eye'.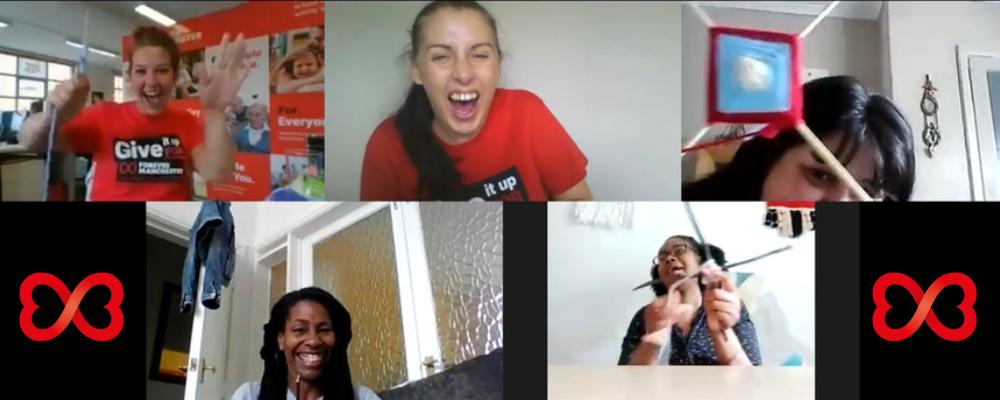 "I'm so pleased everyone enjoyed it, I wasn't sure if they would like it. Looking forward to doing more."

"Really enjoyed some adult conversation."

"That was a good giggle, really relaxed, easy to do."

"We had tons of fun today."

"Absolutely amazing."
---
Wednesday… Drawing
Award winning cartoonist Tony Husband, whose cartoons have appeared in many newspapers, magazines, books and websites, took the lead on this session hosting a virtual art lesson for children.
Tony very kindly offered to create a signed drawing of whatever the winner desires. Alongside this, he has offered to sign all the pictures he drew and to send them to each of the children that got involved. Tony was so thrilled with how the afternoon went that he has offered to run future events which is a fantastic result!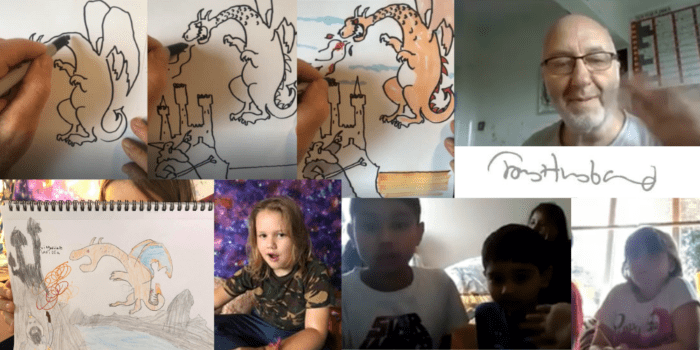 "Tony is a great man, I will get my boys to draw more after seeing how much they enjoyed it."

"The children had so much fun."

"The girls really had the best time, they're in their room drawing and not fighting."

"Alfie had a paddy because he had to clean up his mess. He's gone to bed, to think of dragons."

"Jay absolutely loved his encounter with a celebrity. He's sat finishing his masterpiece now. He surprised me, he loves drawing but always puts himself down with it so I'm glad he enjoyed it."

"Thank you Tony, we enjoyed our little art session."
---
Thursday… Bingo!
Bingo Day and it was 'eyes down' with our very own Captain Manchester kindly stepping in to be the man with the numbers!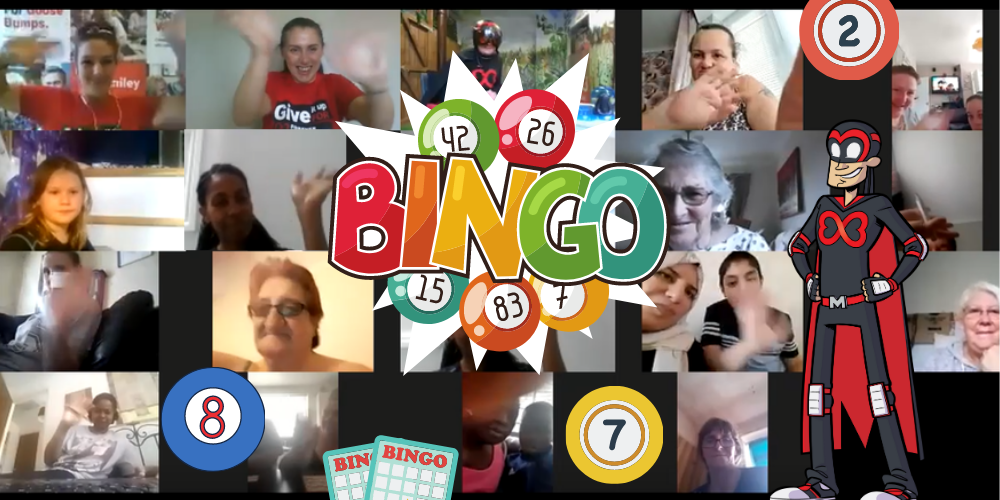 "Good way for the children to learn their numbers."

"Amazing it was really good."

"We had fun today."

"It was fab and just lovely to meet new people and chat with them."

"Good times!! Great game, was great seeing you guys! Thanks to Lisa and Vikki for organising it and special thanks to Captain Manchester."

"Can't believe I won I never win anything."
---
Friday… Treasure Hunt
The week was topped off by the most popular and dare I say it the most fun day – Captain Manchester's Family Treasure Hunt! We're not sure who enjoyed this more, the parents, the kids or the Captain!
"Thank you Captain Manchester."
---
It was a fantastic week demonstrating that it's possible to stay connected during lockdown, to meet new people and have a great time with your neighbours! This week has been a huge success and we're thrilled to have received such fantastic feedback!
Our Community Builders are now busily planning our next set of activity, with weekly Bingo Classes in the running (as requested by residents), resident-led craft sessions and a weeks-worth of spooky Halloween activity in the October half term!
If you'd like to get involved or explore how you can run your own virtual community activity, then join our Facebook group or get in touch with our Community Builders Lisa and Vikki to find out more. Why not give it a go and see if you can make some new friends whilst having some fun, just like we did!
---
Date added: 31st August 2020
---