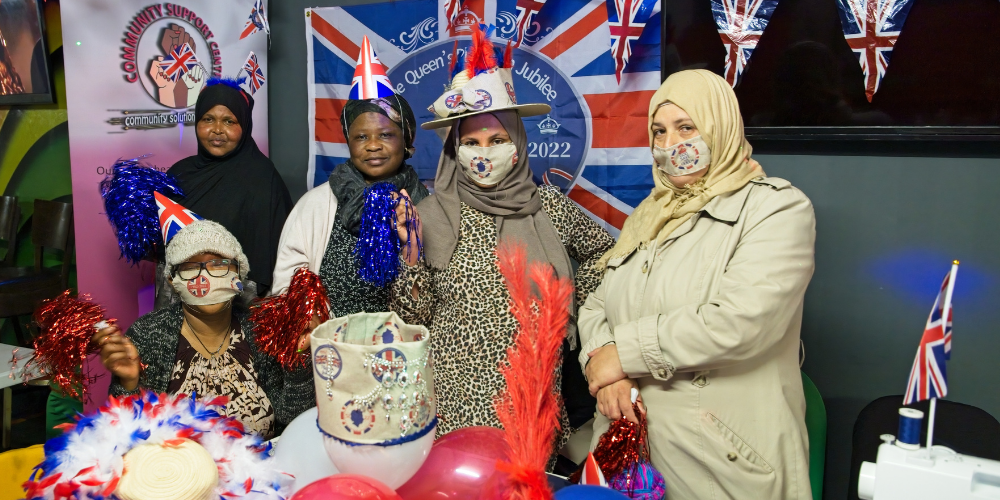 As the UK and Commonwealth countries celebrated the Queen's Platinum Jubilee, community groups right across Greater Manchester hosted creative and cultural activities to bring their communities together.
In April 2022, Forever Manchester along with 43 other community foundations in the UKCF network were able to distribute over 700 grants totalling £4.58m to community groups throughout England from the Let's Create Jubilee Fund, on behalf of Arts Council England, the national development agency for creativity and culture.
Forever Manchester was proud to award £262,398 of funding to support 31 community groups in Greater Manchester from the Let's Create Jubilee Fund. Made possible thanks to National Lottery players, the Let's Create Jubilee Fund ensured that thousands of people had the opportunity to take part in a huge range of exciting creative activities for people of all ages and backgrounds to get involved in.
Click here to see a full list of 31 groups supported
Forever Manchester also provided funding to help a further 157 community groups across Greater Manchester get together and connect with their neighbours and communities. Many groups hosted get togethers, street parties, picnics and garden parties to celebrate the Queen's Platinum Jubilee; others held an afternoon tea in the park, a family treasure hunt, quizzes, music events, sports tournaments and much more.
Click here to see a full list of the 157 groups supported
As part of the celebrations, Manchester's AO Arena hosted 'The National Lottery's Big Jubilee Street Party' which was screened on ITV over the Jubilee weekend. Hosted by Jason Manford and Fleur East, this unique event offered audience members the chance to be part of the Queen's Platinum Jubilee celebrations with a show like no other. On the night, Manchester's, Dame Sarah Storey, a multiple gold medalist in the Paralympic Games, presented Javeno McLean with the Forever Manchester Jubilee Community Hero Award for his inspirational work in his local community.
Click on the link below to watch the show ((Javeno McLean features at 18 mins)
https://www.itv.com/hub/the-national-lotterys-big-jubilee-street-party/10a2796a0001
Still extremely humbled by winning the @4EVERManchester QUEENS JUBILEE COMMUNITY HERO AWARD infront of 10,000 people at the AO arena…I've been doing this 21 years and I feel I'm only getting started ..thank you to the nation and now the world @FleurEast @JasonManford pic.twitter.com/h6j9uKEXNJ

— J7healthJaveno (@J7healthJaveno) June 4, 2022
Highlighting some of the groups we supported
The Community Support Centre in Salford (pictured above) supports women – particularly those from BAME backgrounds – who are social and economically disadvantaged. Working with a group of 30 women from commonwealth African countries and with help from an experienced fashion designer, they have used their funding to host craft sessions to create eye-catching party hats that the Queen could wear for her jubilee.
These workshops not only represent the traditions of African culture but by working together collaboratively on a project, the women are able to learn new skills. The sessions also help to reduce the feeling of loneliness and isolation that many of them are experiencing, providing them with a sense of belonging.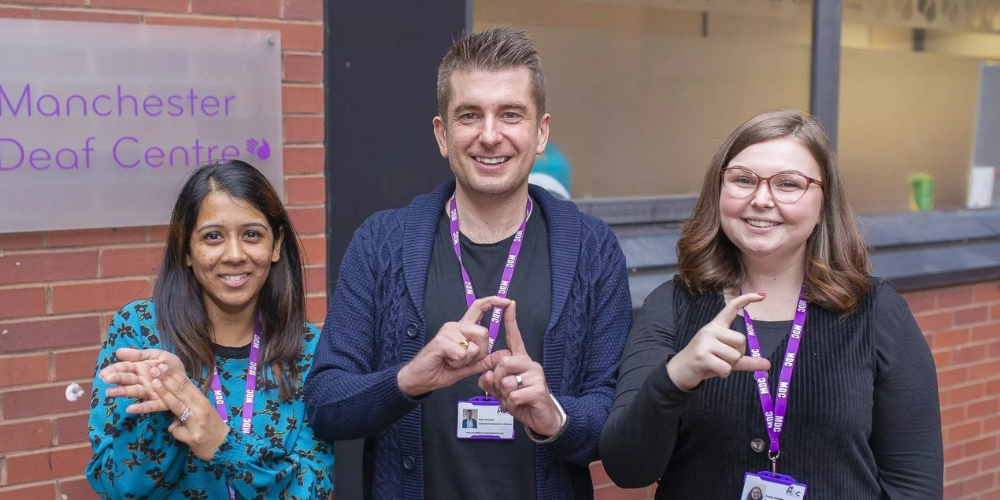 Manchester Deaf Centre provides a safe space in which hard to reach, economically inactive or under-employed deaf people without social opportunity or friendship networks may come together. A very large number of the deaf community are isolated due to a communication barrier and therefore they often aren't aware of occasions (like the Jubilee) within the wider community.
With the help of the Let's Create funding, they're undertaking a project to create a visual Mural of the Queen's Jubilee incorporating British Sign Language, working with Deaf artists Glen Palin and Tolu Sholanke. Next to the Mural will be information about the jubilee and photographs showing the different stages in the making of. The Mural will be displayed permanently on the wall of their courtyard. With over 500 visitors and service users walking through the courtyard every year, the mural will be seen by everyone visiting the centre, creating a legacy for many years to come.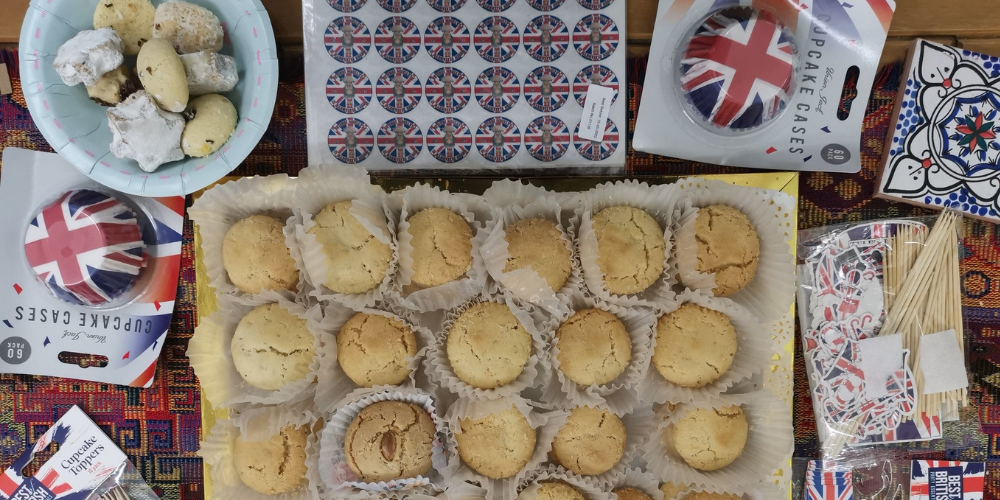 Lamet Habayeb, based in Rochdale, were formed to support and help the Arab community by celebrating their culture and diversity with people from all communities. During their Jubilee celebrations they have partnered with Rochdale multicultural Women's group to empower the Arab community to not only express themselves, but to also learn more about the history, traditions and culture of the country.
Their workshops, which include arts and crafts, fancy dress and traditional dance lessons, allow them to bring people together from the different parts of their community to celebrate the values, culture and norms that they have adopted as part of the British society.
It is always worth remembering that, if you support Forever Manchester, you support all this.
The ability of local community groups and organisations to best help people in their community remains dependant on maintaining support for them.
To find out more about how you can get involved with Forever Manchester please email us at marketing@forevermanchester.com or telephone on 0161 214 0940.
---
Date added: 31st May 2022
Last updated: 7th June 2022
---