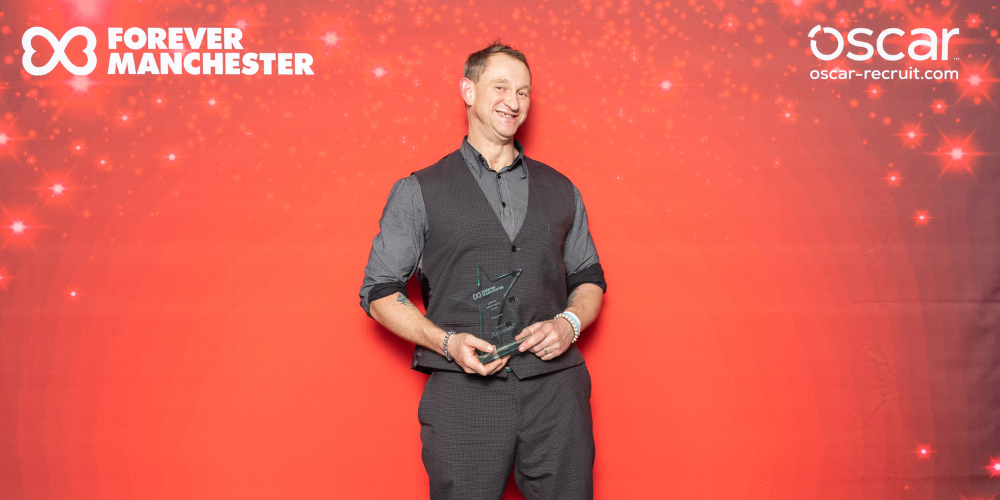 On Friday 10th February 2023 at Forever Manchester's Birthday Party, we were pleased to announce Greg Davis as the winner of our Lifetime Achievement Award 2023.
The award was kindly been sponsored by Artorius
The Lifetime Achievement Award is given to a unique individual, in recognition of their long term commitment, passion, energy and compassion supporting local communities in Greater Manchester.
Greg Davis set up 'United Estates of Wythenshawe' in 1996 to address the growing influence of youth street gangs and spiralling incidents of anti-social behaviour in their community.
They took the most troublesome kids from the estate and worked in partnership with recognised street leaders to develop one of the biggest community enterprises in the North West.
Greg's aim was to provide a Social Cultural Centre for local people, with facilities that were wanted, useful, necessary and relevant.
The centre now provides a secure base for several locally led enterprises including Mums Mart, Manchester Urban Collective, Music for Cities, the Street Peace Un-Conference, a Fresh Food Co-operative and a small Security Company.
27 years on, Greg and his team continue to support individuals and families dealing with poverty, those at risk of homelessness, the long term unemployed, those living with alcohol and drug addictions, those with physical difficulties and mental health issues, and those at risk of lives of crime.
The award was presented on the night by Kevin Shone at Artorius.
---
Date added: 14th February 2023
---