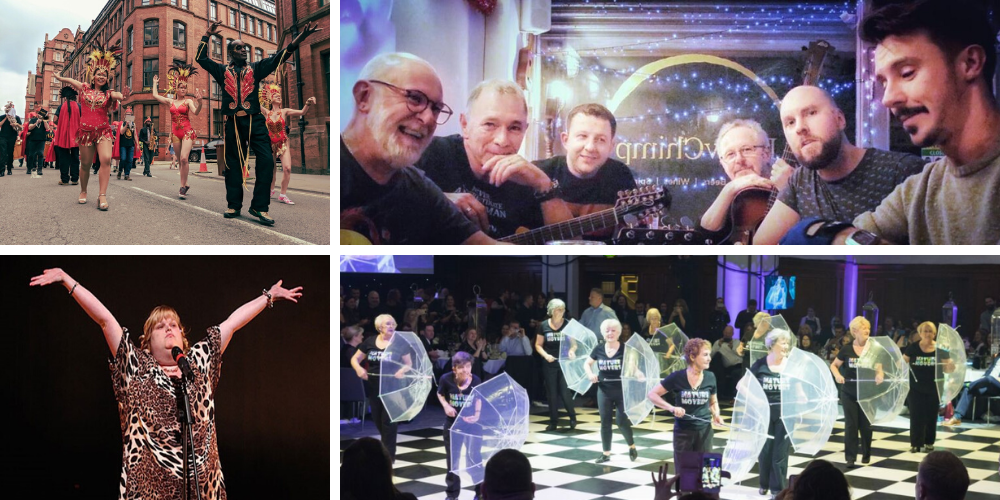 We are delighted to announce the Community Entertainment for our 30th Birthday Party at The Principal Hotel on Friday 7th February 2020.
The event, sponsored by Express Solicitors, will bring together over 500 passionate and dedicated Forever Manchester supporters. The Forever Manchester Birthday Party also provides the opportunity to showcase some great community based entertainment and our 30th Birthday celebration line-up will feature four locally based community groups:
---
The Manchester School of Samba
The Manchester School of Samba, formed in 1995, has 50+ fully fledged members including dancers and drummers. Focusing on Brazilian Carnival Art forms, and teaching rhythms & dances from different parts of Brazil, the group provides an opportunity for attendees to make new friends, build their knowledge and strengths and be inspired.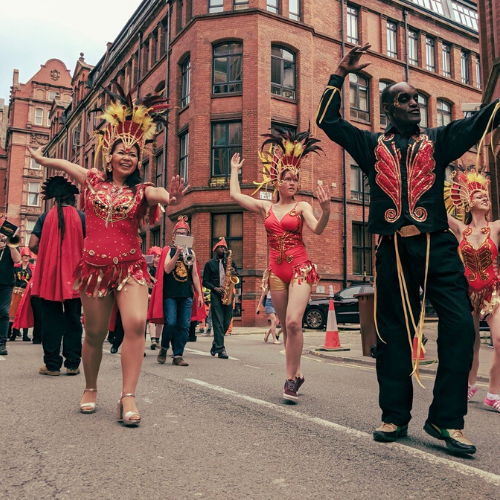 ---
Carly Ryan
Carly Ryan is from Stepping Stones Across the Spectrum, an organisation with the aim of raising the level of awareness of Autism, Asperger's Syndrome and other related conditions.

Carly is recognised as an accomplished singer on the Autistic Spectrum, she has performed across the UK and starred in the BBC3 TV series "Autistic Superstars". She has also appeared twice at the prestigious "The Genius of Autism" events in New York including a performance at the world famous Carnegie Hall.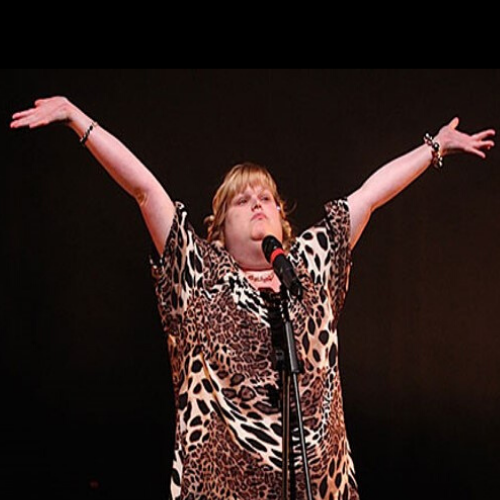 ---
Mature Movers
Mature Movers offer a unique performance experience combining music, dance and even a twist of comedy that has made them a unique and regular attraction at many local events in and around the Salford area.

Based in Eccles, they started out in 2004 as an exercise class for over 50's before a new teacher, Martina Coggins took them in a different direction and the ladies began to learn a few simple dance routines. Their first performance was at The Met Theatre in Bury and after a quick drink in Yates', stars were born!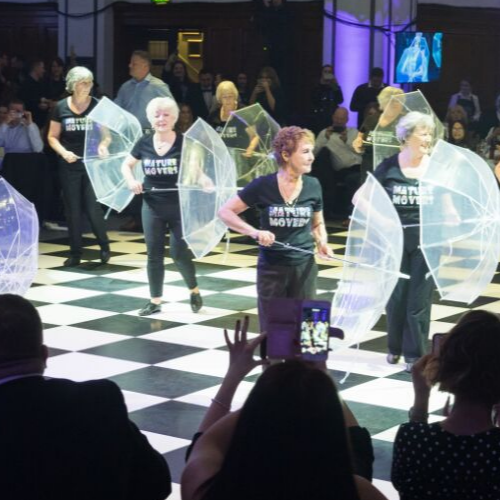 ---
The Brew Chimp Boys
The Brew Chimp Boys are a group of guys who play acoustic guitars to great effect with infectious results!

They represent a great example of just what can happen when local people are drawn together through shared passions and common interests and the wider impact this can have on others. They are another great example of the magic that Forever Manchester strives to encourage through its ongoing support and promotion of our local communities.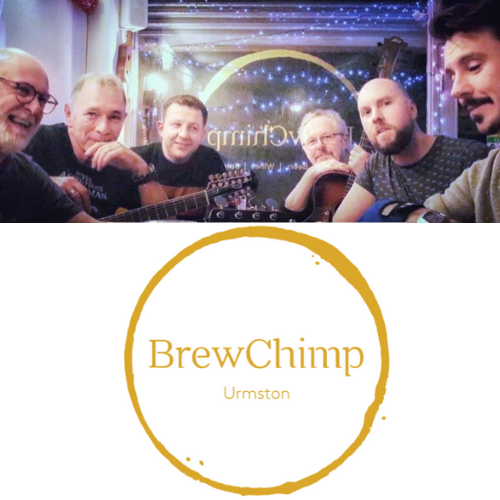 ---
We'd love you to join us for this fantastic celebration of 30 years of funding and supporting community activity across Greater Manchester.

The evening will be in the format of a three-course meal with live performances from a selection of local community projects and an awards presentation, hosted by Manchester poet Tony Walsh. All this will be followed by a headline act and DJ set from Clint Boon, guaranteed to get you all on the dance floor and partying into the early hours.
---
---