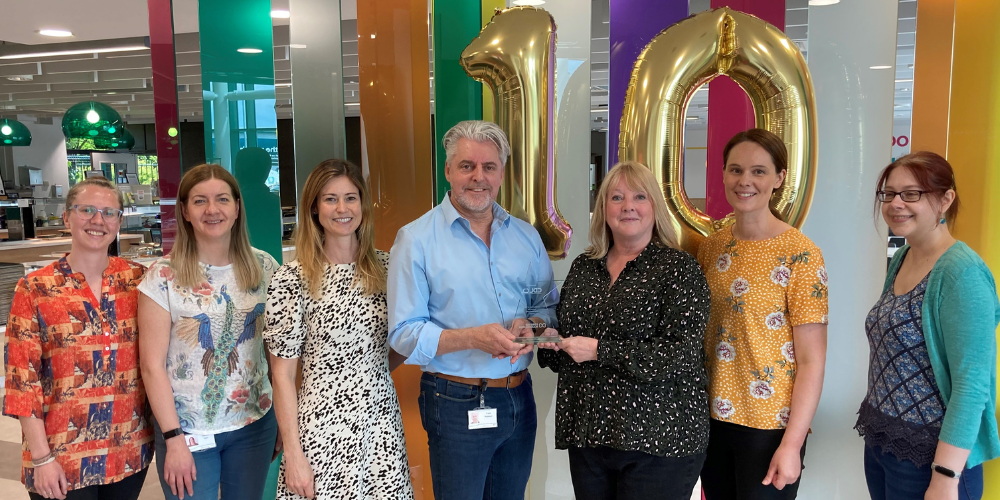 We are celebrating 10 years of the CDL Fund, established in April 2012 to support the activities of community or voluntary groups and projects that contribute positively to the quality of life, wellbeing and improved health of people and communities in the borough of Stockport.
Since 2012, the CDL fund has provided £378,191 in funding to support 302 community projects, benefitting over 60,000 people.
The CDL Fund offers awards of up to £1,000, although specific projects may be awarded more. Funding is primarily awarded to groups based in Stockport although applications from adjoining neighbourhoods in Denton and Hyde in Tameside and Wythenshawe, Didsbury, Withington and Fallowfield in Manchester may also be considered.
The CDL Fund accepts applications on a rolling basis, and every 3 months they are accessed and awarded by a panel of CDL employees. Staff from CDL also visit some of the projects they have funded, volunteer with them and offer in-kind support, providing a truly holistic approach to their charitable support.
In addition to providing financial support through the CDL Fund, CDL also support Forever Manchester in other ways. For 7 years, since 2015, CDL has sponsored the Inspirational Community Group of the Year at Forever Manchester's Annual Birthday Party. Staff also get involved in various fundraising activities, and in 2016 CDL won the Best Corporate Caketober Fundraiser Award.
In June 2020, CDL provided funding to help 50 community groups across Greater Manchester to purchase an annual Zoom licence. This enabled groups to transfer their activities online to keep connected and strengthen friendships through zoom quizzes, bingo nights, afternoon teas, cook-a-longs and so much more.
Between September 2020 to March 2021, the CDL Fund extended its geographical reach to community groups across Greater Manchester and put a focus on supporting digital projects. This helped support 23 groups who used technology to adapt their activities during the pandemic.
Between September 2021 to May 2022, the fund returned to the original Stockport area focus, and provided £26,228 of funding to support 13 community groups.
The CDL Fund re-opens in Autumn 2022 for new applications
Nick Massey, Chief Executive of Forever Manchester
"CDL demonstrates fantastic social investment and commitment to its local community, recognising that, as a business, it's important to give back and provide opportunities for its neighbours to lead happier, healthier lives. This scale of social investment has massive impact at a grassroots level. It's a pleasure to work with a company with an ethos of supporting local people and providing opportunities to make their lives better."
CDL's director Melissa Johnson
"It's wonderful for us, as a company, to be able to celebrate and recognise the impact of the CDL Fund over the last ten years in making a difference in our local communities. The projects that have been funded during that time bring together people to deliver activities that help to make lives happier and healthier and we're very proud of that. We see some fantastic ideas come to life and that is really rewarding."
A massive thank you to CDL for their fantastic support over the last 10 years making a meaningful difference in Stockport communities and we look forward to continuing our friendly and rewarding partnership.
---
Date added: 10th June 2022
---