On Friday 10th February 2023 at Forever Manchester's Birthday Party, we were pleased to announce Wythenshawe Warriors as the winner of our Connecting Communities Award.
The award was kindly sponsored by Barclays
The Connecting Communities Award is given in recognition of a person or group of local people who have formed a project or put on an activity which brings people together, benefiting others in their neighbourhood.
Wythenshawe Warriors are a group of footballers who meet weekly at their local lifestyle centre to play walking football. Walking football is a fast-growing non-contact sport typically aimed at men over 50 and women over 40 years old.
Wythenshawe Warriors was set up as a way to encourage local men and women to meet and socialise with other people keep fit and improve their mental wellbeing.
The award was presented on the night by Alan Budenberg, Investment Consultant at Barclays.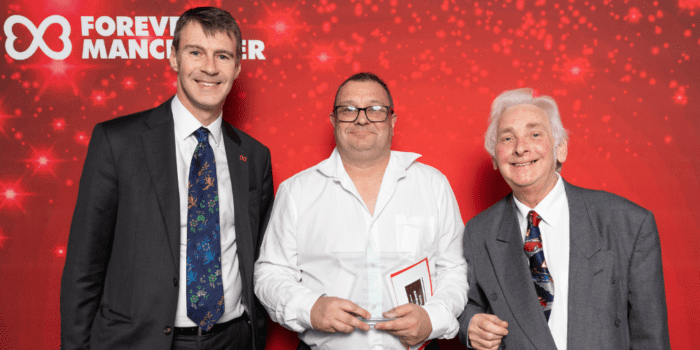 ---
Date added: 14th February 2023
---