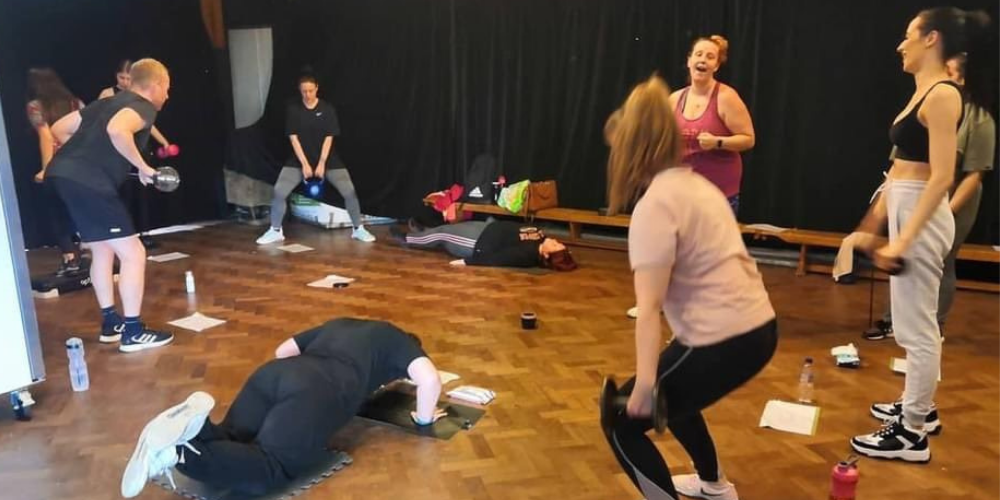 The United Estates of Wythenshawe (UEW) is based in Benchill from where they took the most troublesome kids from the estate and worked in partnership with recognised street leaders to develop one of the biggest community enterprises in the North West.
It was established in 1996 when local families came together in an attempt to address the growing influence of youth street gangs and spiralling incidents of anti-social behaviour.
Their overriding aim was to provide a Social Cultural Centre for local people in Wythenshawe. A centre designed, built, driven and managed by those it serves and speaks the cultural language of local people while providing facilities that are wanted, useful, necessary and relevant.
After a seminal street-based conference in 2007 attended by 'gang' leaders from across UK and a follow up conference in 2010 attended by families and friends of victims of serious street violence, a decision was made to redefine the word 'gang' and further develop the work of UEW towards becoming the UK's first Inner City Culture Centre.
The focus of UEW is to help local people to create better opportunities for themselves and seek solutions to local issues and problems such as youth nuisance and anti-social behaviour. UEW uses the potentially negative energy of street gang culture to create pockets of positive community enterprise that are owned, led and managed by local people.
UEW now owns and manages a number of community led enterprises including a professional gymnasium and fitness centre, a sound recording studio, a dance and performing arts centre, therapy rooms, a community shop and even a small cinema.
The centre also provides a secure base for a number of locally led enterprises including the world-famous Mums Mart, Manchester Urban Collective, Music for Cities, the Street Peace Un-Conference, a Fresh Food Co-operative and a small Security Company.
As a result of its work, UEW has also helped in the development of window cleaning rounds, hair salons, gardening services, car valeting services, local eateries, market stalls and fitness style boot camps, all in partnership with local people. Ever changing fads, trends and demographics means that UEW is a constant needs-led, community owned and ever evolving 'work in progress'.
They have always supported individuals and families dealing with poverty, those at risk of homelessness, the long term unemployed, those living with alcohol/drug addictions, people with low skill levels, those with physical difficulties and mental health issues, offenders/ex-offenders and those at risk of lives of crime.
United Estates of Wythenshawe (UEW) has been shortlisted for the Outstanding Community Contribution Award to be presented at Forever Manchester's Birthday Party on Friday 18th March 2022.
The award is given in recognition of a person or group of local people who have supported their community over a long period of time, delivering sustained and meaningful impact for many, doing something extraordinary.
Click here for more details about our Annual Birthday Party.
---
Date added: 20th December 2021
---