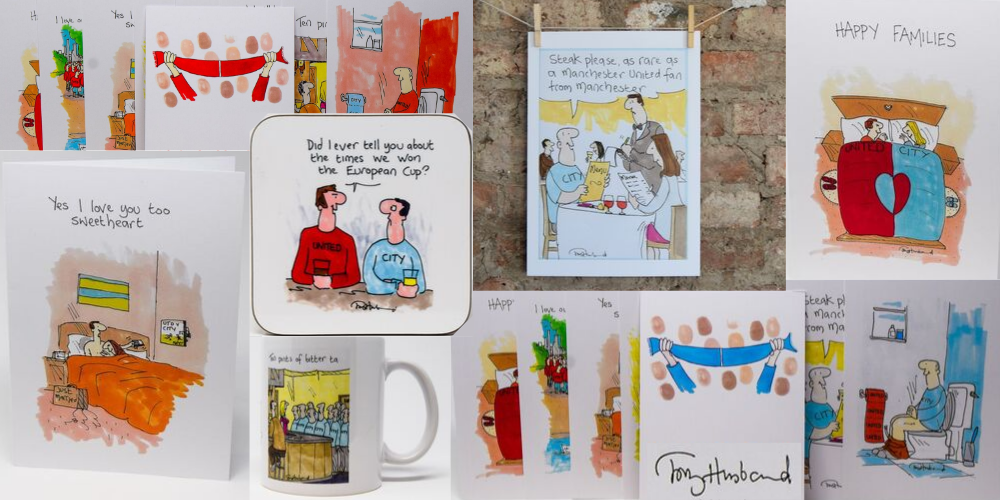 Multi award-winning cartoonist, Tony Husband has designed a collection of football-themed cartoons exclusively for Forever Manchester.
The artwork has been transformed into a range of exclusive products now available at Forever Manchester Shop.
"It's in the Blood: Red or Blue" collection celebrates Manchester as a football city with the focus on Manchester City and Manchester United, as well as some general football-themed cartoon designs.
As with all our products, the proceeds will go directly to Forever Manchester, to help us raise money to fund and support community activity in Greater Manchester.
Tony Husband told us:"I'm thrilled to be working with Forever Manchester to help raise funds for their many wonderful projects. I'm proud to be from Manchester and proud of our two football teams – perhaps one of them slightly more than the other!"