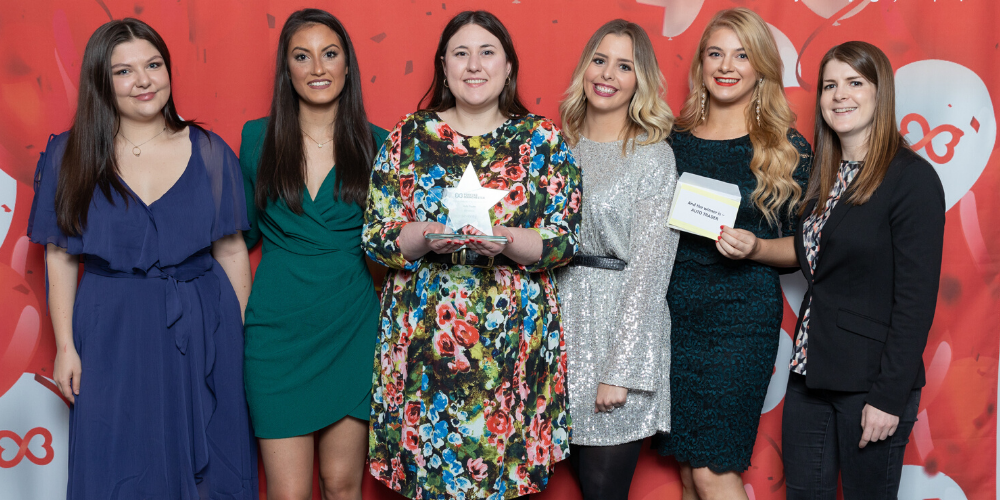 Auto Trader is delighted to sponsor our Advent Calendar this year enabling us to share the amazing stories about some of the community groups we have supported throughout 2020.
Auto Trader and Forever Manchester have worked in partnership for the last 6 years and they are close neighbours to Forever Manchester, being based at Tony Wilson Place at First Street. We work together in a variety of ways; the main focus being the Auto Trader Community Fund launched in Spring 2016.
The Auto Trader Community Fund supports a wide variety of community projects across Greater Manchester. A panel of Auto Trader staff meet to consider funding applications and decide which groups they would like to support. This provides a strategic focus for their community investment throughout the year and ensures they support everything from older people's groups, sports projects, disability groups and even a space project.
The Auto Trader team also join us for the Forever Manchester Birthday Party each year as well as kindly sponsoring the Captain Manchester Award and they deservedly won Business Supporter of the Year Award in 2018 and 2020 (pictured above).
One particular event held each year which is valued by the team at Auto Trader is their Annual Christmas Party. Since 2014, around 100 older people from groups and projects supported often by the Auto Trader Community Fund, are treated to a fantastic three course Christmas meal with drinks, gifts and entertainment all provided by Auto Trader at their head office. Members of staff volunteer throughout the event and it's a fantastic party atmosphere enjoyed as much by staff as it is by the older people who enjoy their hospitality on the day.
Forever Manchester was also delighted when Trevor Mather, Auto Trader's former chief executive, agreed to be Forever Manchester President from 2018-2020.
The team at Auto Trader enjoy getting involved in a variety of fundraising events throughout the year such as the Great Manchester 10k, Caketober, Hallowe'en Quiz but by far the most competitive event they get involved with, and kindly sponsor, is the Forever Manchester 7-a-side Football Tournament. This tournament held at the ground of FC United, is a hotly contested and Auto Trader were thrilled to win the 2018 tournament and are keen to win the trophy back in 2021.
Our partnership extends to the use of rooms at Auto Trader head office for Forever Manchester on occasions and we're always delighted to be invited to speak at Auto Trader events.
The most unique way Auto Trader has supported Forever Manchester was to provide a fabulous Forever Manchester camper van to enable our Community Builders to work effectively and engagingly in our communities of Ardwick and Wythenshawe. It's a beauty and we're forever grateful!
It's a harmonious partnership built on respect, appreciation and a great attitude from great people.
Helen Robinson, Diversity & Inclusion and Community Engagement Manager :
"We're delighted to sponsor the Forever Manchester online advent calendar. It's a positive Christmas message to be able to share some of the fantastic stories of community projects that have helped those suffering the impact of coronavirus this year and great to see community groups continue to connect and support each other with their ongoing projects.
Auto Trader enjoys and appreciates the opportunity to fund and engage with communities across Greater Manchester through its Auto Trader Community Fund; helping us to deliver our community investment strategy in a really meaningful way. We wish a happy and healthy Christmas to everyone from all the team at Auto Trader."

---
Date added: 8th December 2020
---