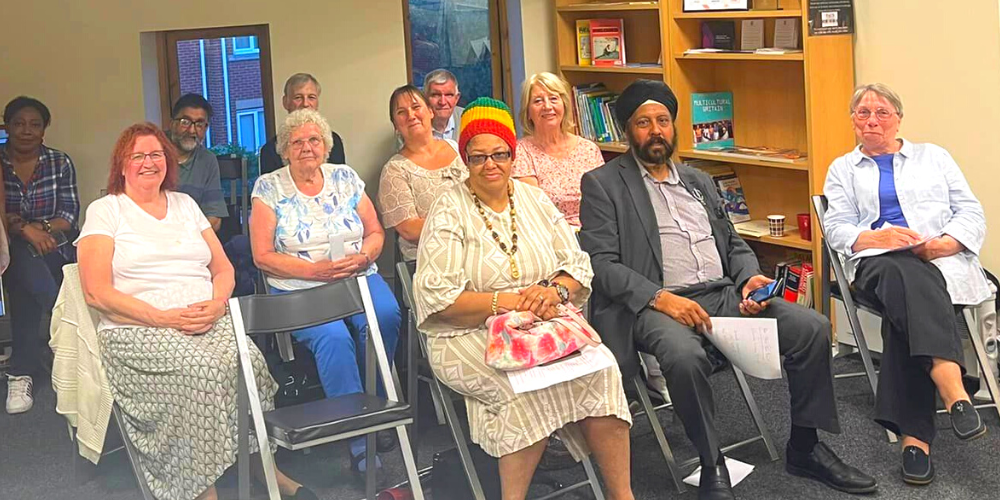 The Faith Network for Manchester (FN4M) brings people of different faiths together to foster community cohesion, understanding and harmony across Manchester, promoting greater dialogue between faiths through partnerships and grassroots work.
The Network aims to ensure that the voice of faith communities is heard at all stages of local decision making and strategic planning, including the consideration of both ethical and environmental dimensions
As well as being a voice for faith groups in Manchester, FN4M is also involved in health and social care work across Greater Manchester, awareness projects, schools' programmes, and a range of other interfaith activities.
To mark the Queens Silver Jubilee, the network hosted a series of intergenerational drama workshops relating lived experience of refugee and migrant families and communities living in Manchester.
The project helped create a bridge of understanding between different families and generations who may have struggled to relate with one another due to parents having a different upbringing, culture, and language than the children who were born or bought up in the UK.
It is always worth remembering that, if you support Forever Manchester, you support all this.
The ability of local community groups and organisations to best help people in their community remains dependant on maintaining support for them.
To find out more about how you can get support Forever Manchester please email us at marketing@forevermanchester.com or telephone on 0161 214 0940.
---
Date added: 1st January 2023
---