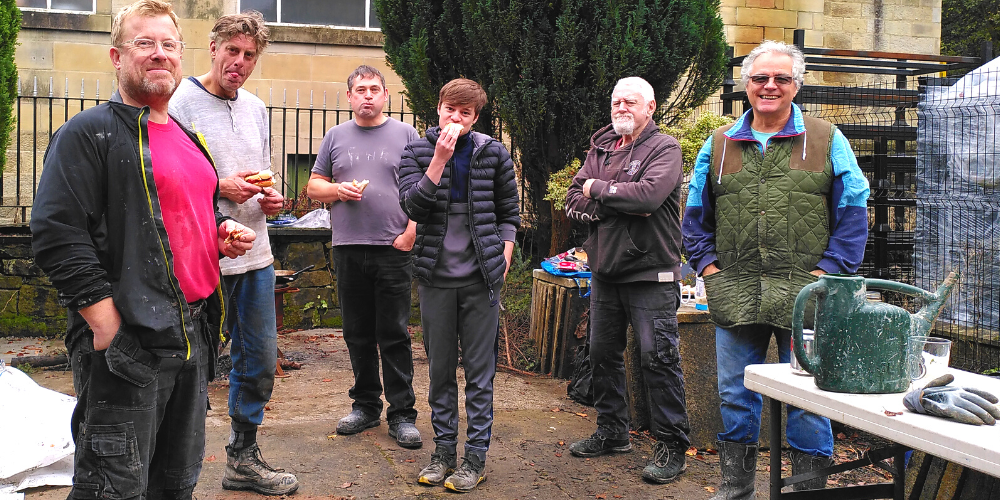 Rammy Men was created to help address the disproportionate suicide rate in Ramsbottom and surrounding areas, particularly among men. The group was set up by Rob Moss who himself suffered with his mental health, and wanted to help others.
They run a range of activities to encourage people get to know their neighbours and build up strong community connections. So, if adversity hits, they have a support network around them to help.
They have found people's mental health to be in a much worse state than they anticipated, so they have become a lot more front-line, engaging four counsellors of their own as well as working very closely with a range of local statutory.
They also run a wide range of activities around specific subjects that may appeal to men, for example software design, bricklaying, ukulele, art, scale-modelling and even run a singing group.
They have recently opened their own premises which has been pivotal in their growth, creating many new opportunities.
They now provide over 26 hours of open drop-in sessions for an average of 75 attendees per week. People don't need book in, they can just turn up whenever they need it. Being able to simply put the kettle on and encourage men to talk about their issues offers a vital lifeline to those that need help.
It is always worth remembering that, if you support Forever Manchester, you support all this.
The ability of local community groups and organisations to best help people in their community remains dependant on maintaining support for them.
To find out more about how you can get support Forever Manchester please email us at marketing@forevermanchester.com or telephone on 0161 214 0940.
---
Date added: 13th December 2022
---