On Friday 18th March 2022 at Forever Manchester's Birthday Party, we were pleased to announce Patricia Griffin as winner of our Connecting Communities Award.
The award was kindly been sponsored by Ward Security.
The Connecting Communities Award is given in recognition of a person or group of local people who have formed a project or put on an activity which brings people together, benefiting others in their neighbourhood.
Patricia Griffin helped set up 'Weaving on a Budget' and the 'Dynamic Engagement Project' to attract and engage members of her local community in Ardwick.
Although Patricia's talents cross a broad range of creative disciplines, she wanted to host activities that anybody could learn and afford to do. She recognised that she had valuable skills that could be shared, but she also wanted to show how arts and crafts can be extremely beneficial to a person's own wellbeing.
The award was presented on the night by Dan Liddiard, Operations Director at Ward Security.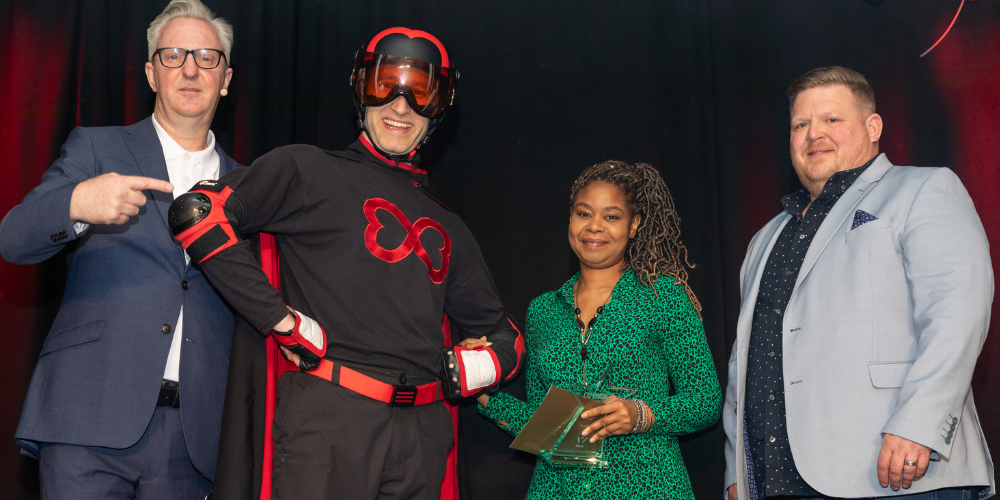 ---
Date added: 23rd March 2022
---