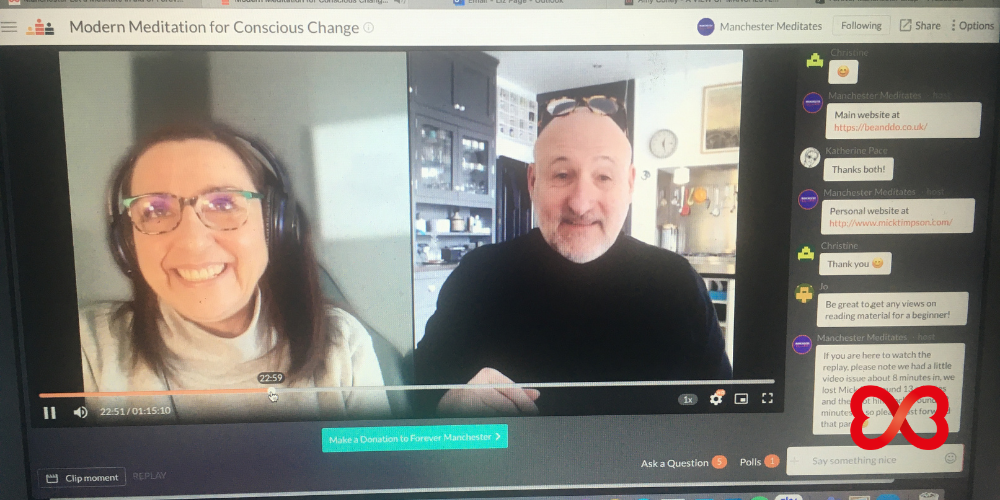 In February 2021, Forever Manchester supporter and local business owner, Liane Grimshaw, raised £1,244 by organising an inclusive online meditation event to support people during these difficult times, created in aid of Forever Manchester as a community and fundraising initiative.
Manchester Let's Meditate took place over seven days, starting Monday 8th February and ending on Valentine's Day, Sunday 14th February. The fundraiser was conceived and developed by Liane Grimshaw who found meditation helped to overcome her own depression and anxiety.
As a community, we are experiencing unprecedented times and so many things seem out of control. The Manchester Let's Meditate series provided 11 individual sessions on all areas of meditation to enable us to slow down, let our mind unwind and our body let go of stress.
Sessions were hosted by advanced meditation teachers from across the world (even as far as Hawaii!) and designed specifically for us here in Greater Manchester, whether total beginners or further down the line of a meditation journey, including sessions to introduce children to mindfulness, meditation for self-compassion, and boosting your resilience.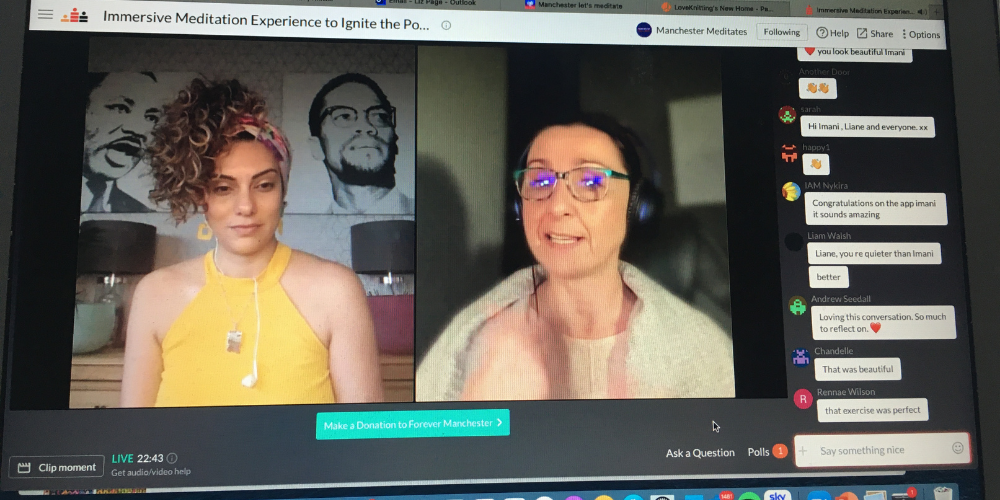 The fundraising initiative was free to take part and open to all with the option to donate whatever was affordable to Forever Manchester when booking a session. Everyone at Forever Manchester is delighted that Manchester Let's Meditate raised £1,244 from local businesses and individual donors from across Greater Manchester and beyond.
Manchester Let's Meditate encapsulated the essence of what fundraising for Forever Manchester is all about – helping local people do extraordinary things together, putting smiles on faces and giving people the opportunity to be happy. We can't thank Liane enough for her dedication and effort in making this a huge success; the money raised will go to fund and support community activity across Greater Manchester.
---
Join The Movement
Forever Manchester is all about giving everyone the opportunity to be happy and supporting local people transforming the lives of others. Our fundraising guide provides you with the inspiration and information that you'll need to host your own event or fundraising challenge.
If you have any questions regarding fundraising for Forever Manchester, please contact us at:
marketing@forevermanchester.com
0161 214 0940
---
Date added: 23rd February 2021
---