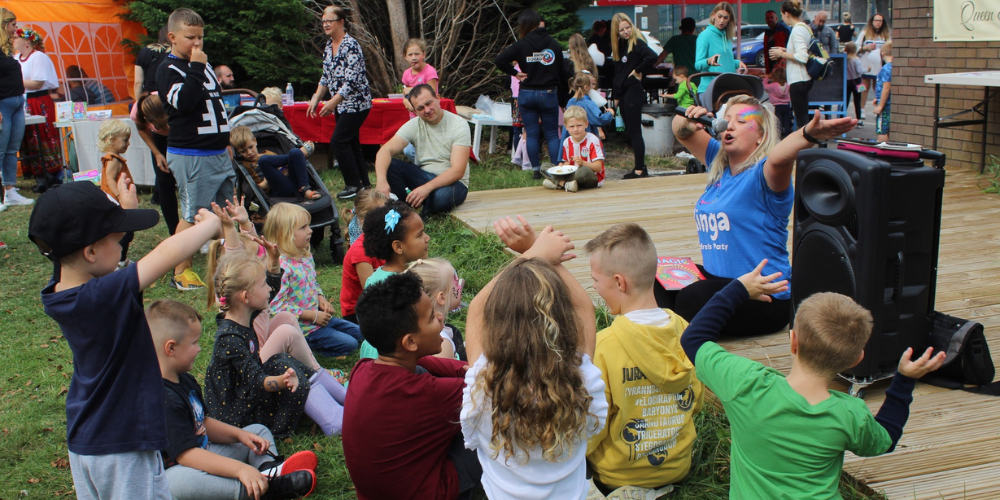 Together Family Centre in Irlam is a rapidly growing place where many Polish people living in Greater Manchester can come and receive help and support.
They aim to improve physical and mental health and reduce social isolation. They work with the local community as well as the Polish community across Greater Manchester who very often feel isolated and disconnected from community life because of language barriers or not knowing where to look for help.
They provide consultations and therapy with a professional psychologist and therapist both in English and Polish for adults, families and children dealing with mental disorders, abuse, instability or addictions, depression, neurosis, anxiety.
They also provide multisport activities for children aged 5-16 with league games, tournaments, sport days and competitions as well as Family yoga classes and football training twice a week.
And they host a range of social activities including a summer picnic day, winter Christmas markets, fundraising concert and family activities, and provide half-term activities for primary school children.
These activities help empower local people to take control of their wellbeing and develop professionally and personally.
It is always worth remembering that, if you support Forever Manchester, you support all this.
The ability of local community groups and organisations to best help people in their community remains dependant on maintaining support for them.
To find out more about how you can get support Forever Manchester please email us at marketing@forevermanchester.com or telephone on 0161 214 0940.
---
Date added: 14th December 2022
---