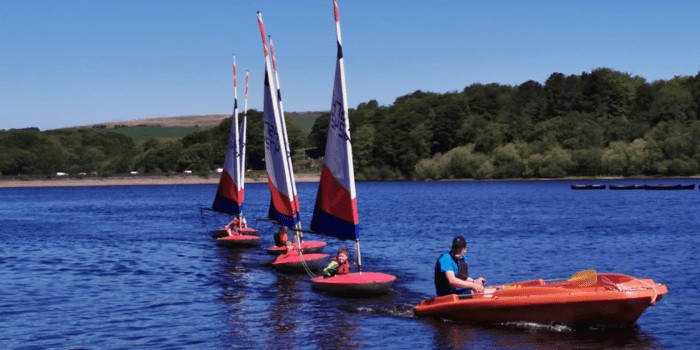 We were delighted to award £46,483 of funding to support 23 Community Sports Groups in Greater Manchester who work with children and young people.
The Made By Sport Fund aims to support those organisations which are able to demonstrate that the Covid-19 pandemic has affected their ability to deliver their usual activities.
The groups funded use sport to deliver wider social outcomes and primarily work with children and young people aged between 5 -25 years old. They were also able to demonstrate other benefits relating to sports activities including developing life skills, improving mental health, reducing crime and social behaviour, strengthening employability skills and building stronger communities.
Groups receiving funding from the Made By Sport Fund so far include:
Abraham Moss Warriors at the Heart of the Community – Manchester
Ashley Cricket Club – Trafford
Bolton Bullets Powerchair Football – Bolton
BSCA Lions – Bolton
Bury Athletic Club
Cherrybrook – Wigan
Delph Sailing Club – Bolton (pictured)
Droylsden Cricket Club – Tameside
Global Vision Initiative – Manchester
Glodwick Cricket Club – Oldham
Hamer Amateur Boxing Club and Community Fitness Centre (HABCC) – Rochdale
Higginshaw Community Project – Oldham
Jim Egan's Boxing Academy – Manchester
Markland Hill Racquets Club – Bolton
North Manchester Rugby Union Football Club – Manchester
Precious Gems – Bolton
Special Olympics Bury
Swinton Lions Community Sports Foundation – Salford
Trafford Handball Club – Trafford
United Estates of Wythenshawe (UEW GYM) – Manchester
Walkden Amateur Boxing Club – Salford
We Care NW Ltd (trading as BOOST) – Stockport
Wythenshawe Black Belt Academy – Manchester
---
Apply for Funding
Forever Manchester is still welcoming applications to the the Made By Sport Fund from grassroots community sports groups based in any of the ten boroughs of Greater Manchester who are working with children and young people.
The final deadline for receipt of applications is Friday 3rd September 2021, however please note that applications will be processed as they are received and the fund may close at short notice if all funds are distributed before this date.
---
Date added: 4th June 2021
---