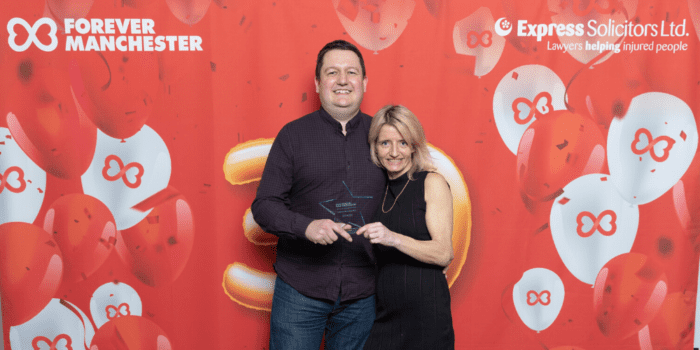 On Friday 7th February at our 30th Birthday Party, we were pleased to announce Friends of Grosvenor Park as the winner of the Connecting Communities Award.
The Connecting Communities Award was given in recognition of a group of local people who have formed a project or put on an activity which brings people together, benefiting others in their neighbourhood.
This award was presented by Al Mackin, Chair of Forever Manchester.
Friends of Grosvenor Park is a local community group from Salford who organise a range of activities which bring people together by using and enhancing their local park.
They put on their first family fun day in August 2018 which was attended by around 1,000 people, over half of them children. The fun day included donkey rides, fair rides, and shows from local community groups including Street Dancing, Morris Dancing, Olympic-style wrestling and Zumba classes.
Following this successful event, Friends of Grosvenor Park received funding to host another family fun day in 2019. The fun day included activities and taster classes with 1,000 people attending.