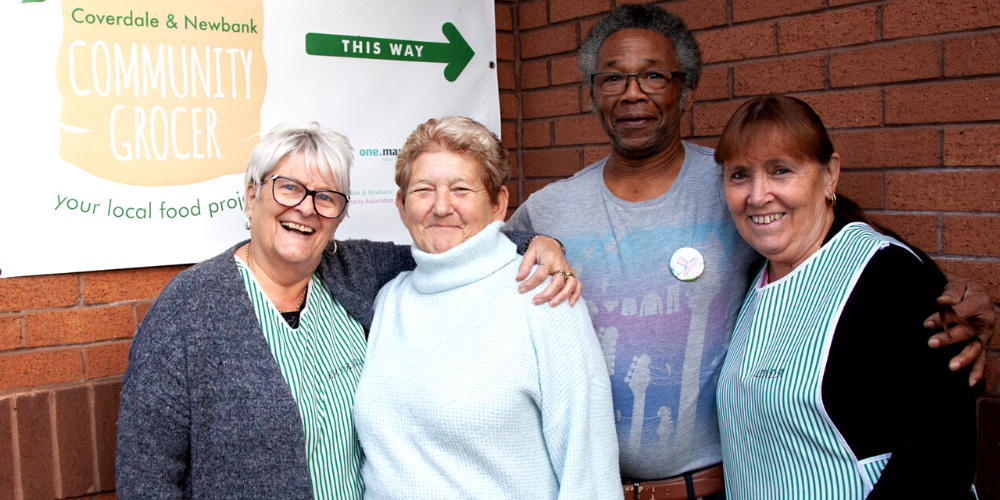 Coverdale & Newbank Community Association provide a number of projects to support the local community of Longsight & Ardwick in Manchester.
They empower local people to improve their own health and well-being, quality of life and enhance their community.
The Coverdale & Newbank Community Hub offers a safe, friendly and protected Community Centre for all, helping to bring the community together, reduce social isolation and promote a strong and vibrant community.
Their Pop-up café gives people the opportunity to chat about whatever may be happening with them at that moment. Some stay for hours because it's the only time in the week they get out of the house and see anyone. Staff are also on hand to listen and provide help and advice when required.
The Coverdale & Newbank Community Grocer Shop, designed to look and feel like a traditional shop, operates a redistribution scheme of surplus food and discounted household toiletries for local people. Their Kids MealBox Project is dedicated to tackling the growing issue of Child Holiday Hunger throughout Manchester.
​Coverdale & Newbank Community Association have forged great working partnerships with local organisations, and are proud to be making a difference to their community, helping to promote community cohesion and engagement.
It is always worth remembering that, if you support Forever Manchester, you support all this.
The ability of local community groups and organisations to best help people in their community remains dependant on maintaining support for them.
To find out more about how you can get support Forever Manchester please email us at marketing@forevermanchester.com or telephone on 0161 214 0940.
---
Date added: 15th December 2022
---