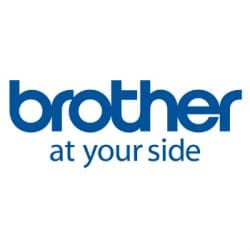 Started in 1908 by two entrepreneurial brothers in Nagoya, Japan, Brother is now a global provider of specialist solutions – at present operating 17 production sites and over 50 sales sites in 44 countries across the world.
Located in Greater Manchester since 1968, Brother UK supplies and supports a complete range of technology products and services across the business and consumer markets. We are dedicated to helping people work smarter and more efficiently. We create solutions that inspire people to achieve more.
From our versatile range of printers, scanners, and label printers, to our web conferencing and other business solutions that help you personalise your technology to suit your business needs, Brother is always striving to offer customers even more.
And over the course of the last 50 years, we've consistently led the way with new innovations: the world's first high speed dot matrix printer in 1971, the world's thinnest self-contained mobile printer in 2004, and more recently – the first desktop scanner with built-in wireless connectivity.