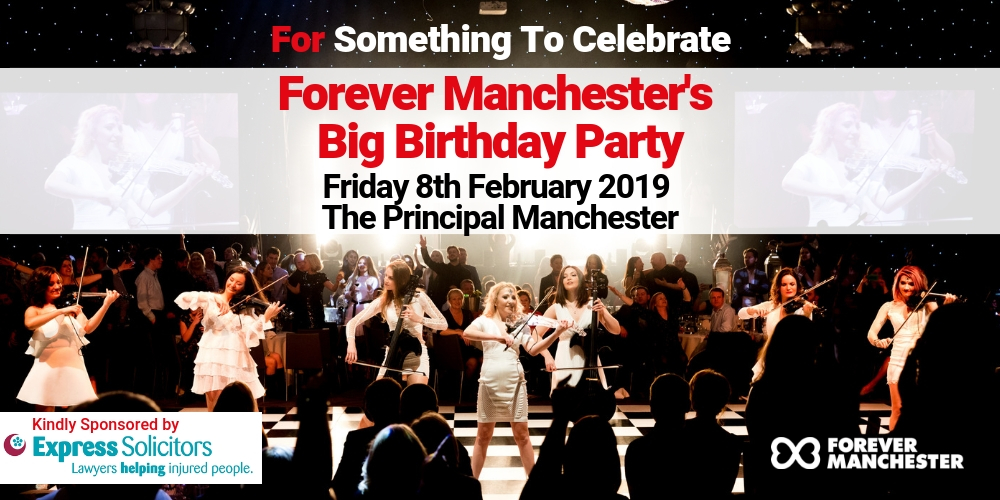 We are delighted to announce the entertainment for our 2019 Birthday Party, to be held at The Principal Manchester on Friday 8th February.
Bringing together over 400 passionate and dedicated Forever Manchester supporters, the event will celebrate another great year of helping local people to do extraordinary things together. All profits from ticket sales will be reinvested into communities across Greater Manchester.
The entertainment will be sponsored by Bardsley Construction.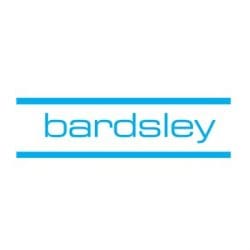 Roly Bardsley, Chair of Bardsley Construction, told us:  "We have worked in partnership with Forever Manchester for 20 years and the party is a great opportunity to celebrate the fantastic achievement of community projects across Greater Manchester. Bardsley is delighted to sponsor the entertainment to make it a fantastic celebration."

---
The Birthday Party will feature entertainment from four community groups:
The Greater Manchester Community Pipe Band is based at the Irish World Heritage Centre in Cheetham  Hill. The band welcomes anyone of any age wishing to learn how to play the pipes or drums, from complete beginner to experienced pipers! The band play host to all ages from 7 to 77 from all areas.
Salford Malayalee is a vibrant group of young dancers from the Salford Malayalee Association who meet weekly to learn the Indian classical dance of Bharatanatyam led by their teacher Nrithya Rammohan. The dancers explore different aspects of Indian dance and perform with great energy, skill and style.
Chorlton Ladies Choir is a relaxed, all female, fun choir that welcomes singers of all abilities without an audition. It is a very informal choir where people can have fun while building confidence through singing and sharing a love of music without any pressure.
Xpress Urself is an organisation based in Bolton who give young people a voice by running a variety of free workshops for individuals who would like to explore areas in music production, film & photography, digital media, live performance, street dance and various other forms of creative arts by providing a platform where creative individuals can network with industry professionals to adopt a healthy lifestyle by promoting positive outcomes and gaining essential skills.
---
The finale act will be the legendary Denise Johnson. Raised in Hulme, Denise was a member of Primal Scream for 5 years, singing on their ground-breaking album Screamadelica. Denise's soulful vocals also featured on albums by New Order, Electronic, A Certain Ratio and Ian Brown. Her soon to be release debut solo acoustic album features a few iconic tracks from Manchester bands together with a few of her own songs.
---
The DJ tasked with the getting you up and dancing will be former Hacienda DJ Dave Haslam. Since the early 1990s he has hosted a variety of successful club nights in Manchester, including 'Yellow' at the Boardwalk.

Dave is also the author of several music related books including 'Manchester England', the ground-breaking study of Manchester's radical and musical history. In 2009 he created the 'Close Up' series of live onstage in-conversations.
---