We're pleased to present the five groups that have been shortlisted for our Inspirational Community Group award, to be announced at our Birthday Party on Friday 10th February.
We have now announced the nominees for all four of our Birthday Party awards. We're pleased to present in more detail the community groups or projects that have created a greater sense of purpose within their community, and are nominated for our Inspirational Community Group award in recognition of this. The winner will have shown to us that they have consistently been moving forward with their group and further strengthening the bonds they have made.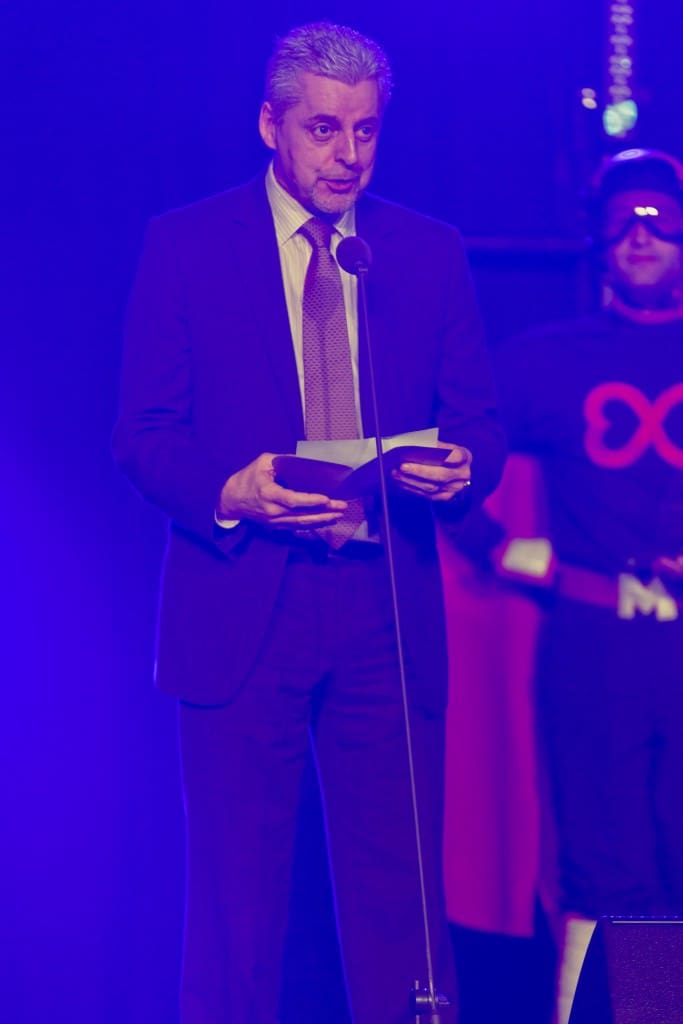 The award is sponsored by CDL. As a long-standing supporter of Forever Manchester, CDL have a fund set up to support community groups in Stockport and their 600-strong team also take part in a variety of fundraising activities including Caketober and Forever Manchester Week.
Stockport-based IT firm, CDL, is one of the UK's largest insurance software houses. CDL provides trendsetting solutions to drive success and growth for the UK's biggest insurance retailers – from price comparison sites to online self-service and telematics-based insurance products to the connected home.
CDL Chairman Tom Hogg said: "CDL is delighted to sponsor the Inspirational Community Group award at Forever Manchester's Annual Birthday Party. We appreciate and value the importance of grassroots community activity in our neighbourhoods and this is a great way of recognising a particular group or project that has made a real difference and connected people to make their community a better place."
The nominees are:
East Manchester Community Boat Project
East Manchester Community Boat Project look after a community canal boat that is available for community members to have a trip on for free. The trips include details on the history of the area, of the canals and information on local fauna. They have a particular focus on volunteer development, making boats suitable for the physically disabled, and for making the project sustainable in the long term.
Krafty Needles
Krafty Needles are a knitting and crochet group, peer led for people in the Stockport community with mental health problems. They knit for six local neonatal units, stillborn babies and the homeless in and around the Stockport area. Originally set up by MIND, they chose to become independent and run themselves in 2013. They are a small group of individuals who meet up regularly, providing much needed social support for those who attend. They are a great example of a small group of people making a big difference in each other's lives.
Special Olympics Bury
Special Olympics Bury organise, encourage, promote and develop sports training and competitions for people with a learning disability in the borough of Bury on a year-round basis. Competitions and sports training are made available to those who are traditionally excluded. The group provide a safe space for people to come together and learn new skills, without feeling the pressures and judgement of others – focussing on friendship and confidence building.
Moving On With Café Central
The overall aim of Moving On With Café Central is to contribute to stronger and safer communities by enhancing the social, physical and mental wellbeing of ex-offenders, their families and those vulnerable to offending. Funded by Forever Manchester for a café that is ran by ex-offenders themselves, they train up recently released ex-offenders to give them experience, skills training and confidence.
Lesbian Immigration Support Group
LISG is a social network and support group for lesbians and bi-sexual women currently applying for asylum, and for refugees who have been granted residence in the UK. Members come from countries where homosexuality is illegal and, when in the UK, still feel isolated. The group offer a safe space to share experiences, get support, meet people in similar situations and get to grips with life in UK. They also offer support for those being detained in centres, and those struggling to gain asylum.
Here's some of the highlights from this year's Birthday celebrations:
TICKETS NOW ON SALE
Guests at our Birthday Party will be treated to a welcome drink on arrival, three-course meal, entertainment from community groups Forever Manchester has funded, an awards ceremony and a special guest DJ.
Tickets for the Birthday Party are priced at £85 per person and tables of 10 are available at £850. You can purchase them through the form below. Alternatively, if you wished to be invoiced for your tickets, please drop our Events Officer, Cheryl Hill, an email at: cheryl@forevermanchester.com.
All proceeds from ticket sales will be reinvested in communities across Greater Manchester.
SPONSORSHIP OPPORTUNITIES
Sponsoring Forever Manchester's annual Birthday Party is a great way to support Forever Manchester and demonstrate your company's philanthropic spirit and commitment to strengthening communities across Greater Manchester while gaining fantastic brand awareness for your company.
If you are interested in finding out more about the various sponsorship opportunities available please download our sponsorship brochure or contact Jean Mills, Head of Business Development, on 0161 214 0940 or at jean@forevermanchester.com.