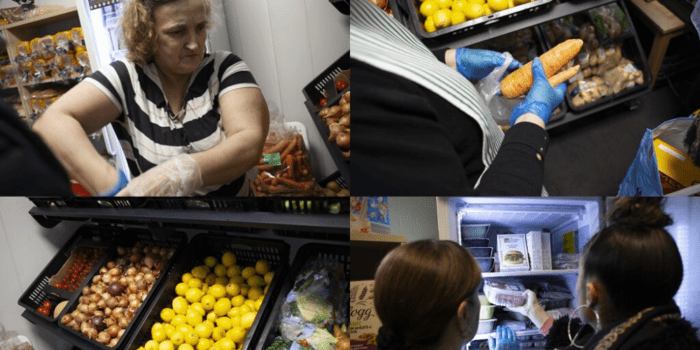 Following the Greater Manchester COVID-19 Emergency Committee meeting on 8th April 2020, it was announced by Mayor Andy Burnham and Deputy Mayor Bev Hughes that more support has been provided for voluntary organisations, community groups and social enterprises (VCSE) to help them deal with the challenges of coronavirus.
Greater Manchester Combined Authority and Forever Manchester have provided £200,000 of funding for local VCSE organisations providing access to food to those who need it. All ten districts in Greater Manchester will receive £20,000 each. Forever Manchester's £100,000 fund comes from the National Emergency Trust which has been match funded by the GMCA.
The funding has been made in response to pressures faced by foodbanks in Greater Manchester, in particular, the need for additional funding to purchase food to meet increased demand and mitigate cash flow issues.
GMCA and Forever Manchester will be working with the 10GM VCSE partners to identify recipient organisations in each borough. Funding for organisations responding to the issues caused by Covid-19 is additionally available from Forever Manchester through the Community Support Fund.
Deputy Mayor Bev Hughes said: "I've made this funding available to help our most vulnerable in Greater Manchester access the most basic of necessities: food.
"It's right that leaders across the city-region identify gaps where support is needed and I've heard how our foodbanks are struggling with cash flow at a time when demand is high. I hope this funding will provide some respite to the local VCSE sector and I will be looking at what more we can do to provide food supplies to those who need it.
"I would also urge the public to support their local foodbanks with cash or donations or to donate to Forever Manchester."
Nick Massey, Chief Executive, Forever Manchester, said: "This is a tough time for everyone but more so for those who are most vulnerable. I'm heartened to see how Greater Manchester's VCSE sector has risen to the challenge to do what they can to help, but they can't do it all on their own. That's why we've provided funding to foodbanks so they can carry on with the important work they're doing."
To donate to Forever Manchester's This Is The Place Fundraising Appeal, click the button below.
---
---
Date added: 8th April 2020
---