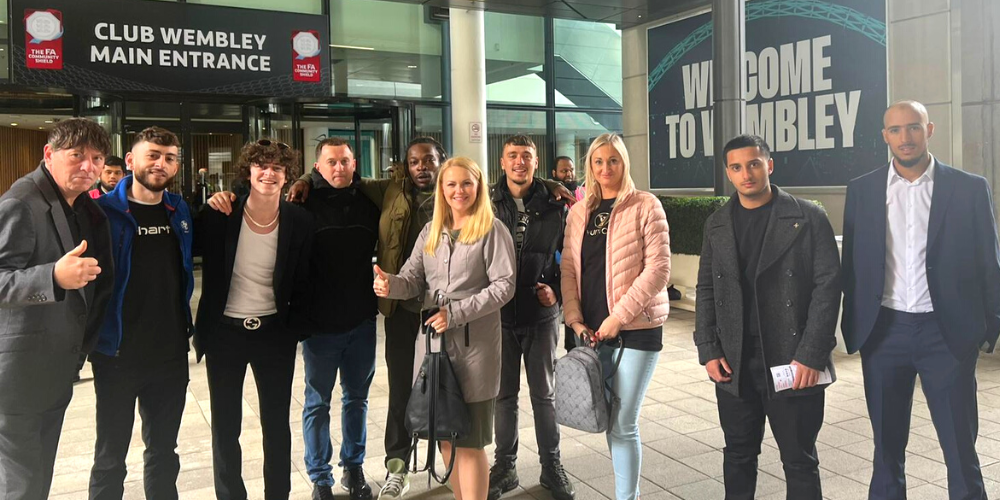 On Sunday 6th August 2023, 12 members of local community groups were able to experience the trip of a lifetime thanks to Manchester City Football Club, who kindly offered Forever Manchester the Community Box at Wembley Stadium for the FA Community Shield, Manchester City vs Arsenal match.
The groups in attendance were Abraham Moss Warriors at the Heart of the Community, Mandem Meetup, Manchester Laces, Manchester One Media, Together Family Centre and United Estates of Wythenshawe.
After meeting on Deansgate at 9am, the 12 community members made their way to Wembley, for a private box with a fantastic view. With a strong second-half, the first official game of the season ended after penalties (although unfortunately not with the result that our enthusiastic City fans wanted).
Despite the outcome of the match, everyone had a very enjoyable day, and Dave Foran of Manchester One Media, said:
"It was great to meet other community groups members from across Greater Manchester and spend the day at Wembley. We had a fun day, the view was dead good and the atmopshere was electric!"
Danny Wilson, Managing Director of Manchester City Operations also had this to say:
"We were delighted to work with the FA to deliver this experience for local community groups that Forever Manchester support. It is incredibly important that we continue to recognise the fantastic efforts of those who make a difference to other people's lives across Greater Manchester. On behalf of everyone at the Club, I'd like to congratulate Forever Manchester on its great year-round work."
We want to say a big thanks to Manchester City Football Club for kindly offering such a brilliant experience to our community group members.
---
Date added: 8th August 2023
---