Captain Manchester made an appearance at the brand relaunch of Zen Office last week at their offices in Chadderton, Oldham. Zen Office work closely with Forever Manchester, and in addition to donating money to us, they also provide stationery and marketing materials to assist us is our promotional activity.
The relaunch was driven by the fact that Zen Office has expanded its services since its original brand was developed so that it now provides print management services, office design and other services.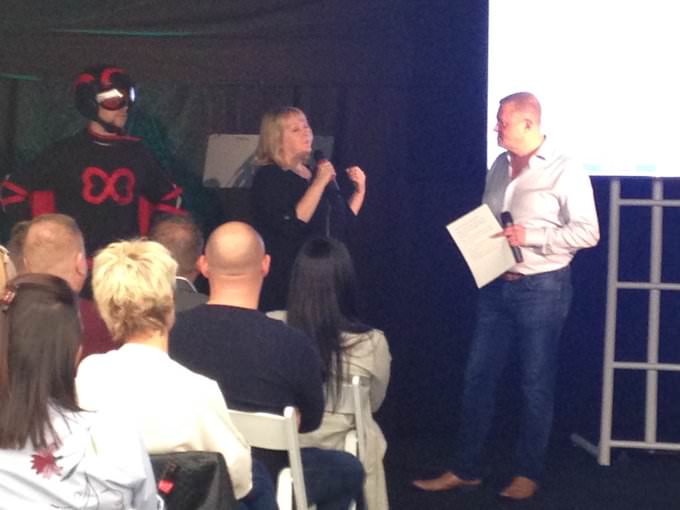 The launch event was held in a marquee in the grounds of their offices in Chadderton, Oldham. Forever Manchester's Jean Mills was given the opportunity to talk about the partnership with Zen Office and the work Forever Manchester does in supporting community projects across Greater Manchester.
Forever Manchester's superhero Captain Manchester also met with members of staff including their Managing Director, Bruce Davie, and Zen's original founder, Les Kerr and members of Sale Sharks.
We would like to thank Zen Office for all their support over the last few years and wish them all the success for the future. To find out more about Zen Office and the services they provide please visit their website at www.zenoffice.com/