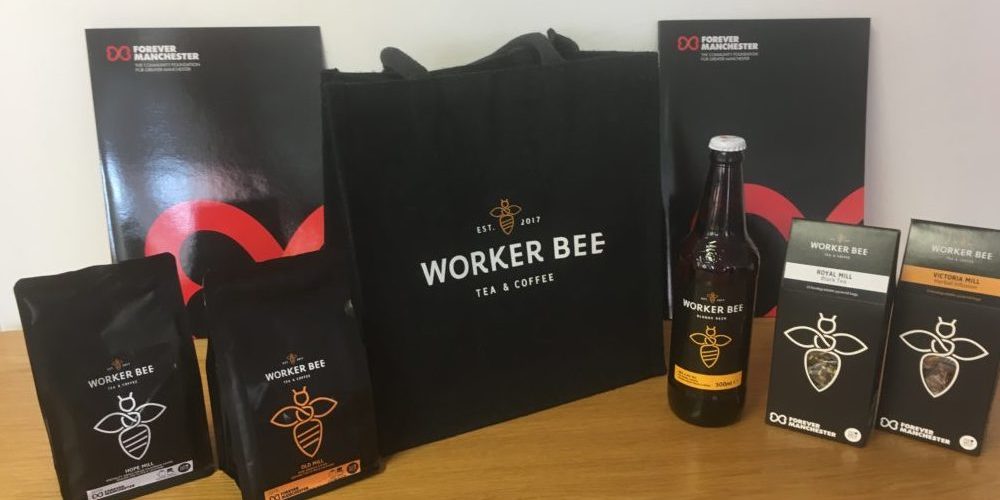 Worker Bee Coffee have put together a very special offer for Forever Manchester supporters as part of October Cheer Fest 2019. We've asked the guys there to introduce themselves and tell you more.
"Worker Bee is a wholesale tea and coffee supplier for venues in Greater Manchester. We are a 'one‐stop‐shop' for all your hot beverage needs including: hot chocolate, speciality blends and take‐away cups. We also offer an expanding retail range, coffee equipment and bespoke barista training. Head over to https://workerbeemcr.co.uk and take a look at our products.
Coffee has always been at the heart of local communities. Its natural properties have not only kept us awake but have stirred some of the most fascinating conversations; literally fueling change. Here at Worker Bee we take our range of artisan coffee, tea and chocolate very seriously and we don't for a second underestimate their social importance: bringing us all together.
This shared understanding and local ethos meant Forever Manchester simply had to be one of our charity partners. We truly love the idea that each Worker Bee cuppa you drink directly supports one of Forever Manchester's countless community initiatives across Greater Manchester.
On top of our usual £250 a month donation, throughout the month of October we would like to pledge the following:
1) £50 donated to Forever Manchester for each new customer to come onboard.
2) A 10% discount off the RRP of any coffee equipment purchased and an additional £100 donation to Forever Manchester.
Please contact the office for any more details by phone on 01614489171 or by emailing accounts@rcoffee.co.uk quoting the code: ForeverBee"
So whether you want some new fuel to get through the day or some new equipment for the office get in touch with the guys and help support communities across Greater Manchester!