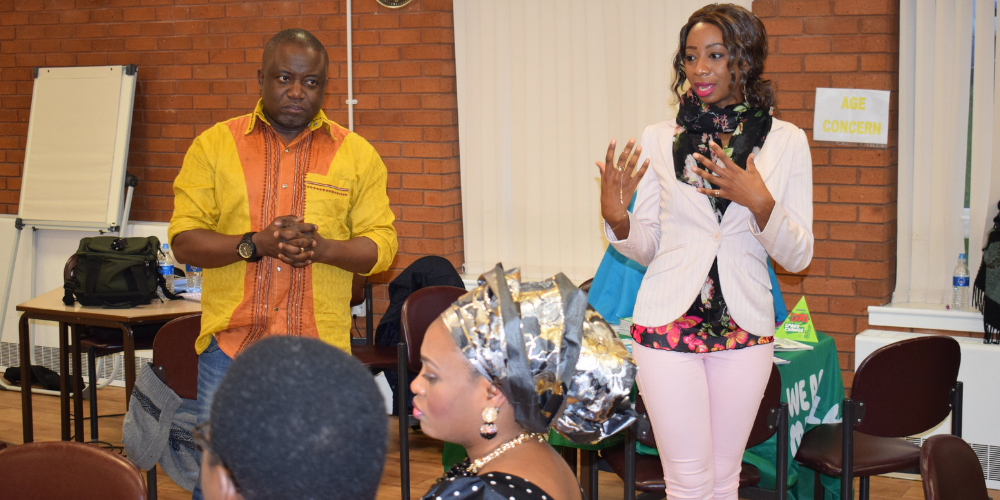 Warm Hut UK supports French speaking asylum seekers and refugees from the Africa community living in Salford and surrounding areas such as Cheetwood and Cheetham Hill.
Established in 2009, they run activities and community events that help people to make informed choices to improve their quality of life. Their valued volunteers help to provide drop-in sessions, advice and advocacy services, a volunteering programme, a mentoring scheme, homework and after school clubs as well as social activities aimed at alleviating isolation for older members of the community.
By providing an important resource for those it serves, they take great pride in offering a wide and diverse range of recreational and educational opportunities for young people, older people and the wider community.
The group supports those who are at certain transition points, including asylum seekers, refugees, migrants and second-generation British citizens, helping them to deal with many problems and issues such as unemployment, homelessness, mental health, discrimination, social and economic deprivation, loneliness and isolation.
The group aims to help African people gain a better insight of the experiences of living abroad and having a positive attitude towards life in the UK by helping to empower them, maximising their wellbeing and better equipping them to contribute to life in new country.
Warm Hut provide general advice, information, guidance and practical support related to African people's needs such as translation, interpreting, welfare, health, housing, education, employment and training that generates opportunities and enhances quality of life.
Across Greater Manchester there are lots of focussed charities doing a great job for refugees and asylum seekers in the field of immigration, however Warm Hut identified gaps for life beyond immigration issues that can help people to settle.
Support extends to helping to equip new homes, dealing with debt and the rising cost of utility bills, breaking the isolation of the over 60s with companionship, befriending services, and home visits, and by providing emotional and practical support for those affected by life events such female genital mutilation, life threatening illnesses and even rape.
By exploring the physical/intellectual potentials and various skills that refugees have, Warm Hut provide opportunities to help people achieve their full potential, build new lives and benefit their respective communities.
Warm Hut UK has been shortlisted for the Outstanding Community Contribution Award to be presented at Forever Manchester's Birthday Party on Friday 18th March 2022.
The award is given in recognition of a person or group of local people who have supported their community over a long period of time, delivering sustained and meaningful impact for many, doing something extraordinary.
Click here for more details about our Annual Birthday Party.
---
Dare added: 9th December 2021
---