We're super excited to welcome two new Ambassadors, Tim Coulston and Colette Brown. They will support Forever Manchester with our goals as a charity, supporting communities across Greater Manchester, creating a happier, friendlier and safer place to live.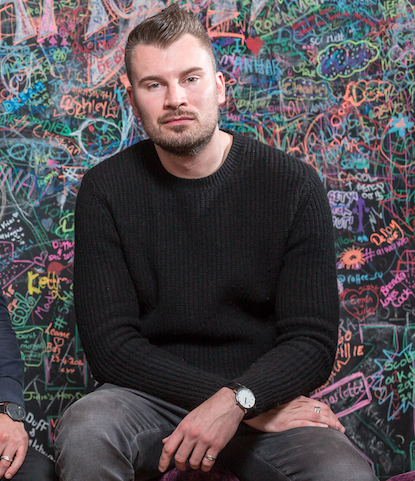 Tim's passion for hospitality began whilst working with Marriott Hotels & Resorts, since then he has progressed through various senior management and directors roles within the industry, gaining vast experience in effective methods of building and scaling hospitality businesses. Tim graduated in Hospitality Management at Manchester Metropolitan University where he is now a mentor, guest lecturer and ambassador, nowadays he operates Nibble – a hospitality consultancy firm focusing on sales development, marketing and creative for restaurants, bars and hotels.
Tim keen to support Forever Manchester by introducing us to more of the hospitality sector, creating and supporting exciting and innovative fundraisers with them.
"I love the community spirit in Manchester, the rate of growth and innovation in Manchester's business and tech sectors… and of course Manchester's booming food and drink scene".
---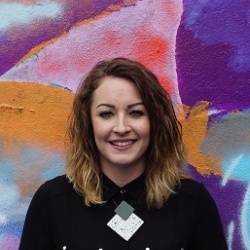 Colette was born in Macclesfield and brought up in a small village in Cheshire. She went to university in Hull and moved back to Manchester to study a Masters at Salford University whilst continuing to work. Colette has lived and worked in the city ever since! She's well rooted in Manchester having very recently bought a house in South Manchester and absolutely love living there.
Colette started working in theatre production and set design initially before University. She then moved into the events industry and have now been working in it for over 10 years, producing festivals and a wide range of activations. Before moving into the property industry in 2014. She has also worked for a temporary structure production company delivering a wide range of converted shipping container structures for a variety of brands, private and public-sector clients.
Moving then into working as Events & Operations manager in the property industry with Libby (now business partner at Solid Ground) for 2 years. Both Colette and Libby set up on our own in early 2016 and formed Solid Ground, a dedicated property placemaking and marketing agency, delivering all kinds of activity from brand management right through to large scale music events for a variety of landlords and developers nationwide.
"I'm really looking forward to meeting all the other Ambassadors and getting to know the Forever Manchester team much better. We have already worked on a number of exciting events and activations together, and I can't wait to see what brilliant things we come up with next!
I love how diverse Manchester is as a city. The landscape is constantly evolving and its fantastic to be working at the forefront of Placemaking within this city and nationwide. We are fortunate to work on some amazing buildings and developments in Manchester and we are always striving to bring more unique cultural offerings year on year, to ensure we stay right at the top of the list as one of the best places to live and work."
If you're interested in supporting Forever Manchester don't hesitate to get in touch here.