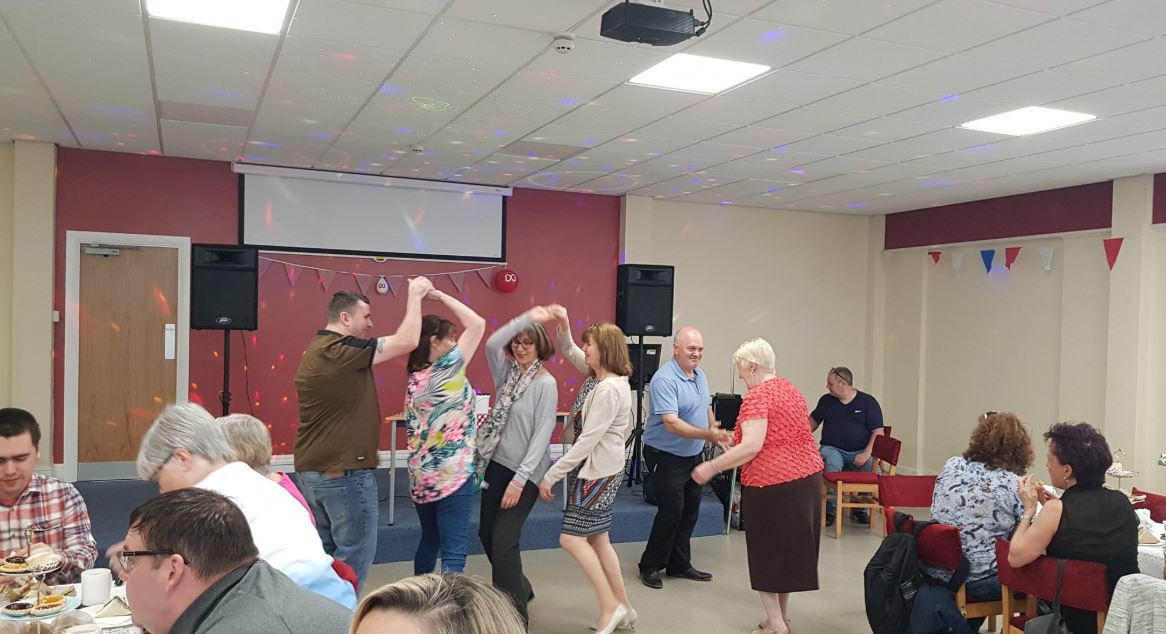 Over the weekend of the 21st to 23rd June 2019, Forever Manchester encouraged communities across Greater Manchester to get together with their neighbours.
Forever Manchester were absolutely delighted to support and fund 100 community groups to help them hold their Get Together.
We have always believed that connected communities make stronger, happier communities and love any event that brings people together so we were ecstatic to see the variety of events that people got involved with.
There were several highlights over the course of the weekend.
One of many incredible stories came from the New Beginnings Get Together, they told us:  "We had wonderful stories of two ladies meeting one another again after 70 years. They used to go to the same Nursery, Primary and High school."
This year's Get Togethers included:
Picnics, fun days, BBQs and street parties; big brekkies, coffee mornings, social afternoons, and chippy teas; nail art, face painting and henna; quizzes, movie nights, bingo and raffles; crochet and knitting, painting and colouring, drinks and cakes, stalls with games, crafts, animal balloons, raffles, talent shows and storytime; family Yoga, reiki and foods that feed the soul; choirs, guitarists, brass bands and drummers; football, biking, dominoes and bowling; alley parties, plant growing, tree planting and cooking; Egg and spoon, tug-of-war, beat the keeper and sack races.
To see a variety of photos from all over Greater Manchester, keep looking across all of our social media accounts. You can also check below to see some of the highlights of what people across Greater Manchester got up to over the weekend.
---
We love seeing a community get together like this. #ForEveryone #GreatGetTogether pic.twitter.com/aro3hEf52o

— Forever Manchester (@4EVERManchester) June 23, 2019
Thank you @4EVERManchester for your support of Bright Road Community Centres #TheGreatGetTogether it wouldn't have happened without you! pic.twitter.com/rAWqCTPBPE

— Christa #EndViolence (@Frizzychrista) June 23, 2019
Thanks everyone for an absolutely incredible day! We're absolutely shattered now but buzzing at how much fun everyone had and how many people we got back in the saddle! ☀️ pic.twitter.com/XdhbdHCTnU

— Friends of Lightoaks Park (@lightoakspark) June 22, 2019
Families having fun @great_together thank you @4EVERManchester pic.twitter.com/atDg0ZnqgU

— Corrie Gardeners Community Group (@CorrieGardeners) June 22, 2019
Here we go then, some of the photos from todays brilliant Great Get Together. Great to have people come together in the wonderful surroundings of the community garden.@WPLifestyleCent @great_together @4EVERManchester #MoreInCommon #ForHappyDays pic.twitter.com/4jJdmVrQre

— Better Things (@BetterThings14) June 21, 2019
---
If you want to be kept informed about future community funding and support from Forever Manchester please sign up to our Community Newsletter.
If you want to find out about how you can support Forever Manchester, please Join the movement. Get Involved at ForeverManchester.com/for-forever-manchester/
Forever Manchester is all about…
Putting smiles on the faces of our local communities.
Supporting local people transforming the lives of others.
Bringing local people together to create something special.
Caring about those people who care enough to act.
Championing local people doing extraordinary things together.