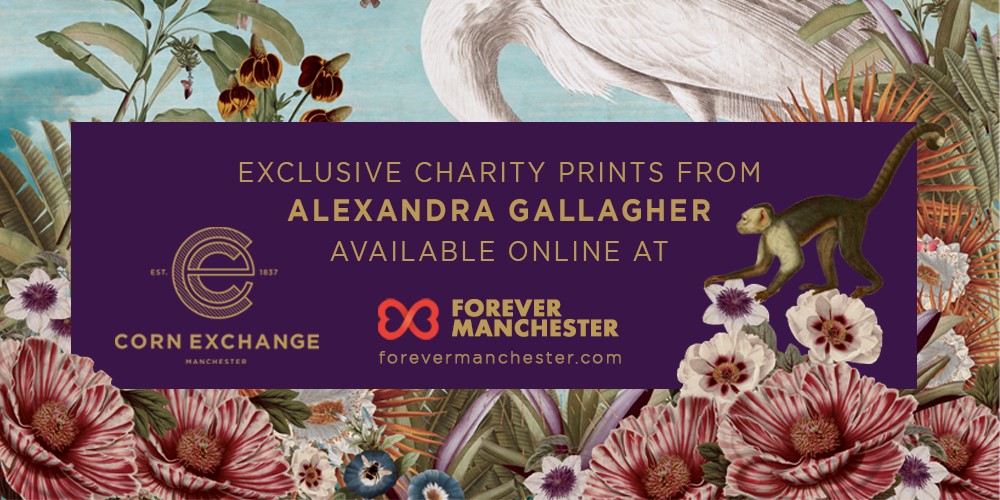 Local artist, Alexandra Gallagher, will be selling a range of limited edition art prints in the Forever Manchester Shop. Inspired by her stylish mural at The Corn Exchange, 35% of the profit from sales of the prints will be donated to Forever Manchester to fund and support community activity across Greater Manchester.
Alexandra's mural, which forms a walkway between the Corn Exchange's spectacular atrium and Cathedral Gardens, features floral and fauna inspired by the global cuisine offered by the onsite bars, cafes and restaurants and the spirit of the building itself.
Commenting on her artwork, Alexandra said:
"I'm super pleased to be selling my artwork on Forever Manchester. It was a surreal moment unveiling my artwork at Corn Exchange last year as we were living in a pandemic, so I'm happy the locals of Manchester can enjoy my art".
Alexandra is a renowned artist who has won a Saatchi award as well as exhibiting at the world-famous London gallery of the same name. She works via a number of mediums ranging from paint and photography, through to street art and collages. Inspiration for her work includes everything from the natural world through to old masters and even dreams.
The prints, which you can view below, are 60 x 60 cm, cost £80 (plus postage and packaging) and are available exclusively from the Forever Manchester Shop:
SHOP THE COLLECTION
We are very excited to have a part of The Corn Exchange in our shop and thank Alexandra for her collaboration.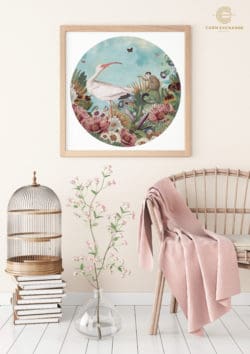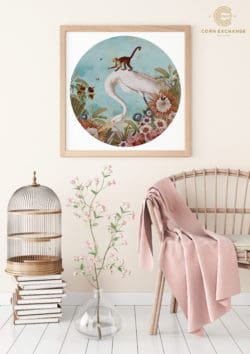 ---
Date added: 3rd September 2021
---