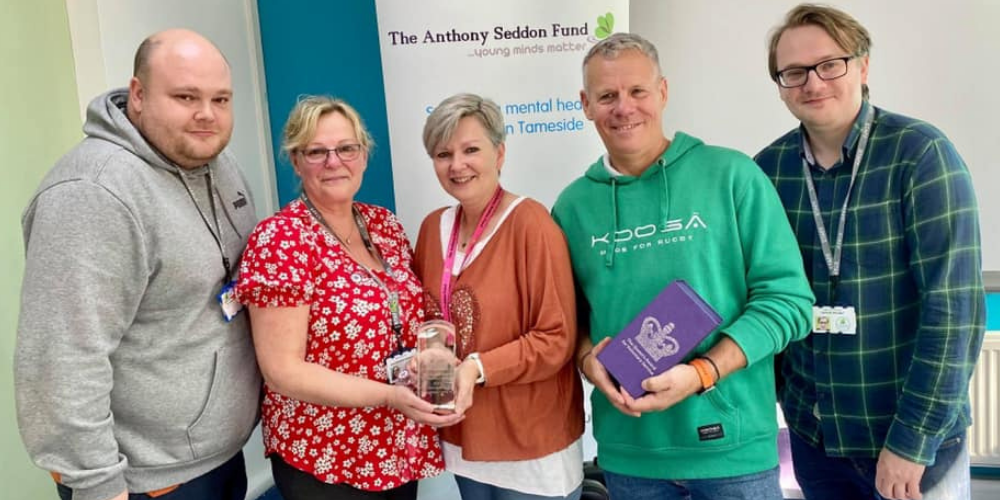 The Anthony Seddon Fund is a mental health peer support charity that provides a friendly, welcoming and safe environment for people to come and chat. They also claim to make a great cup of tea!
Located in Ashton-under-Lyne, the charity was set up by the family of Anthony Seddon, who at just 30 years old took his own life having struggled with bi-polar disorder from the age of 18, alongside the debilitating side effects of strong medications.
Anthony's family struggled to access adequate support in the aftermath of his death and vowed to continue his legacy by helping others in similar situations. They also aim to advance awareness and educate the general public, in particular children and young people, in all areas relating to mental health and well-being.
By providing support, education, practical advice and signposting to other local services, the charity work alongside a wide variety of organisations and agencies to help meet these objectives. It provides a daily drop-in for people with mental health issues as well as a wide range of activities including arts and crafts, holistic therapies, various support groups and the provision of hot meals.
During the pandemic they purchased food, PPE equipment and basic essentials to undertake door-to-door deliveries of healthy cooked meals. This ensured their many members didn't go hungry while continuing to support any mental health concerns and lockdown anguish.
Many volunteers at The Anthony Seddon Fund are over 70 years old, and despite being vulnerable themselves, they continued to assist in providing support for many others to ensure those experiencing mental health issues and dealing with long term mental conditions, including schizophrenia and bipolar, weren't forgotten or overlooked.
The Anthony Seddon Fund has been shortlisted for the Community Group of the Year Award to be presented at Forever Manchester's Birthday Party on Friday 18th March 2022.
The award is given in recognition of a community group or project that has made a meaningful and significant impact, strengthening communities, making a difference and putting smiles on people's faces.
Click here for more details about our Annual Birthday Party.
---
Date added: 11th December 2021
---