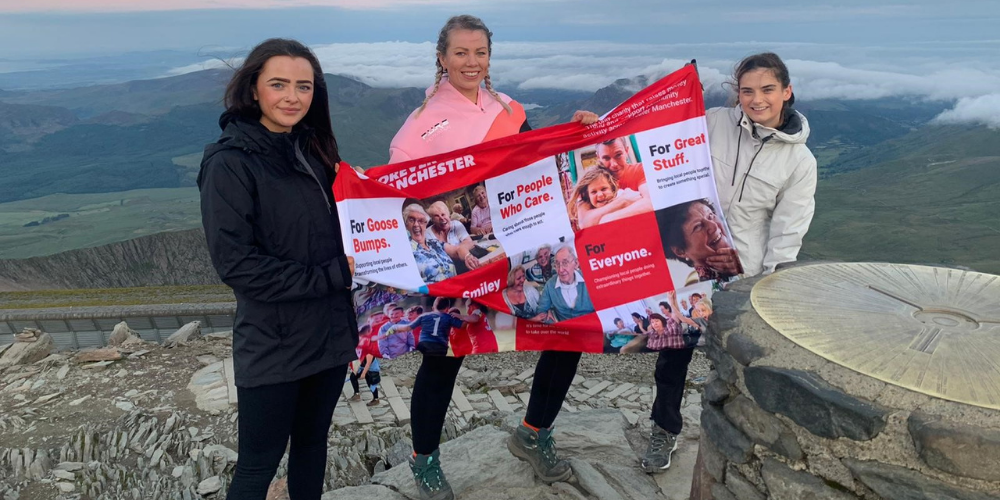 We wish to say a huge thank you to Team 'GG Hospitality who climbed Snowdon on the 2nd August 2021 to help raise money and awareness of Forever Manchester.
Setting off at 2am, with the aim to reach the summit at first light, the team consisted of: Steph Cowan (Sales Manager, Stock Exchange Hotel), Jessica Southworth (Director of Sales, Hotel Football) and Abi Adamkiewicz (Sales Executive, Hotel Football)
As a newly appointed ambassador for the charity, Steph is on a mission to support Forever Manchester in any way possible, after a tough year. For her, that meant climbing the UK's 2nd highest peak, with Snowdon sitting at a towering 1,085 (3,560ft) above sea level.
Having successfully completed the climb, we'd like to thank Team 'GG Hospitality for raising £510 for Forever Manchester! This was a huge challenge and the girls absolutely smashed it.
---
Date added: 3rd August 2021
---