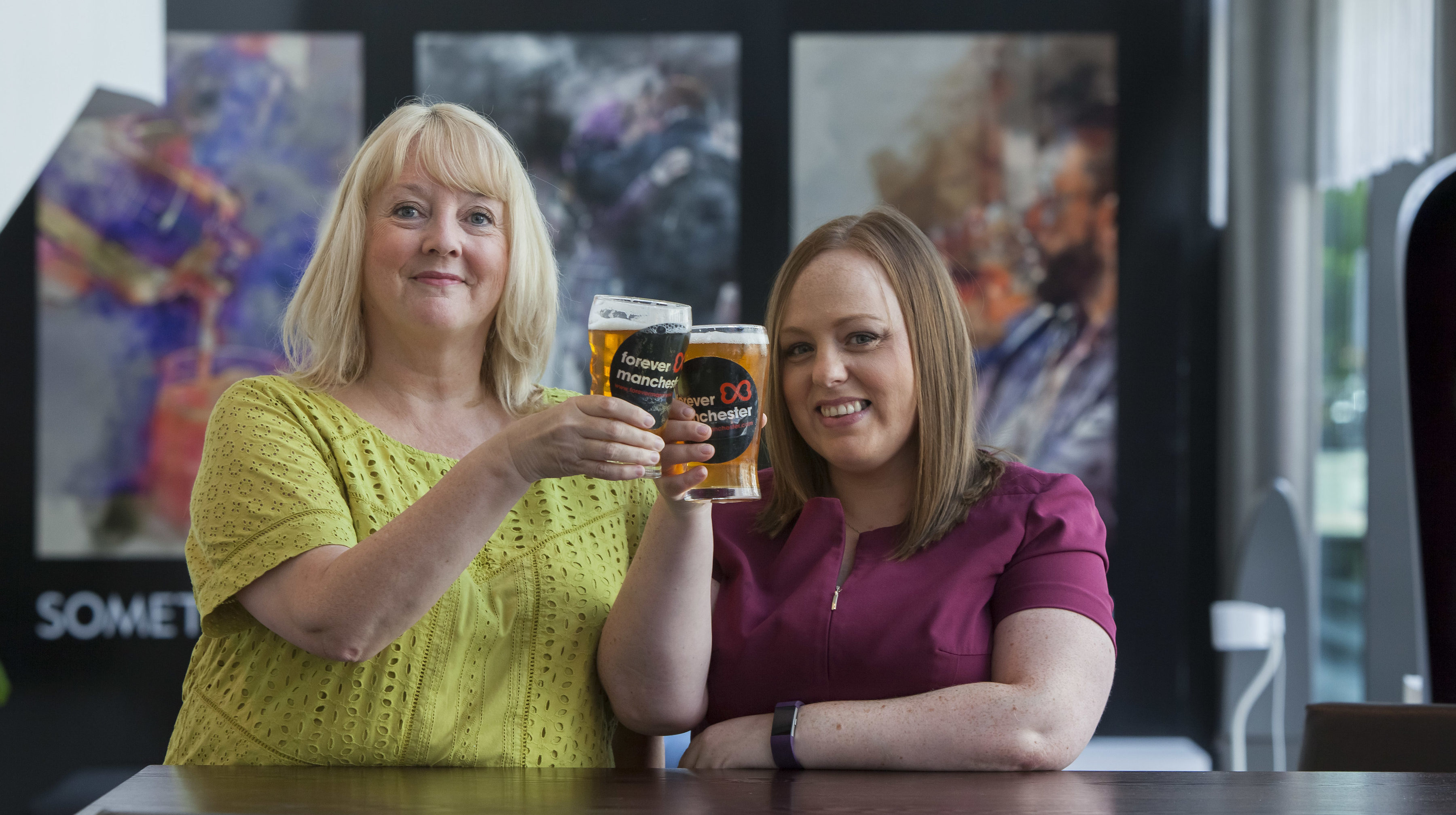 Forever Manchester is delighted to have been chosen as the charity partner for the launch of the new restaurant and bar destination situated in the Doubletree by Hilton Hotel on Store Street, Piccadilly.
The Store Street Craft Bar will be working with J.W. Lees to stock their best brews in this fantastic new venue and Forever Manchester is thrilled that 10 pence from every pint of their Manchester Pale Ale will be donated to support grassroots community projects across Greater Manchester.
Manchester Pale Ale is a golden ale made from all-British malt, Liberty and Mount Hood hops. With such a popular beer selected for this charitable partnership, the bar expect this to add up to a great contribution to Forever Manchester over the coming years.
Colette Sherry, Sales Director for DoubleTree by Hilton Manchester Piccadilly, commented: "We're delighted to be partnering with such a wonderful local charity as Forever Manchester. We're completely invested in this city – it's our home and we will continue to be an even bigger part of it as we launch this next chapter with Store Street. Forever Manchester was therefore the natural choice for us, as this partnership will allow us to invest in the most grassroots and local community projects possible. And all just by buying a beer!"
Jean Mills, Head of Business Development at Forever Manchester, said: "We are delighted to welcome Store Street Exchange to our family of business supporters, and look forward to showing them how their contributions can make positive change across Greater Manchester, by investing in the communities where their staff and their families, and their customers, live."
For further information, please visit www.storestreetmanchester.co.uk.