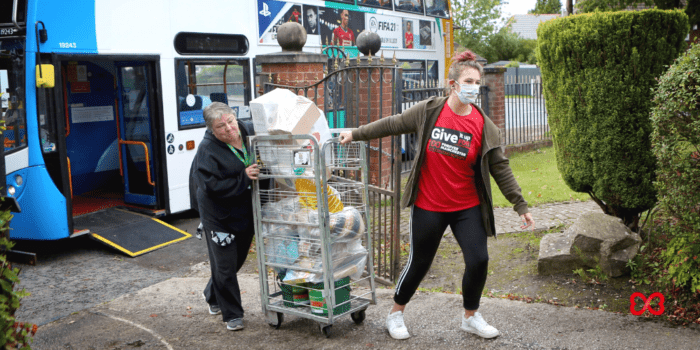 Stagecoach Manchester, together with Forever Manchester, provided a bus load of supplies to those in need, delivering to five foodbanks across Greater Manchester.
As the winter months draw in, and many families struggle financially due to the effects of Covid-19, donations from foodbanks are crucial to the wellbeing of thousands of people across Greater Manchester.
Stagecoach Manchester was able to donate boxes of tinned items, dry goods and frozen foods to foodbanks in Longsight, Gorton, Moston, Stockport and Wythenshawe, where our Community Building team are currently working to support local residents.
"There are so many people across Greater Manchester in need of support, especially during these difficult and unpredictable times. It's important that we are able to lend a hand to our local communities when needed.
Forever Manchester do an incredible job supporting communities across the region and we'll be continuing to work closely with them." – Elisabeth Tasker, Managing Director at Stagecoach Manchester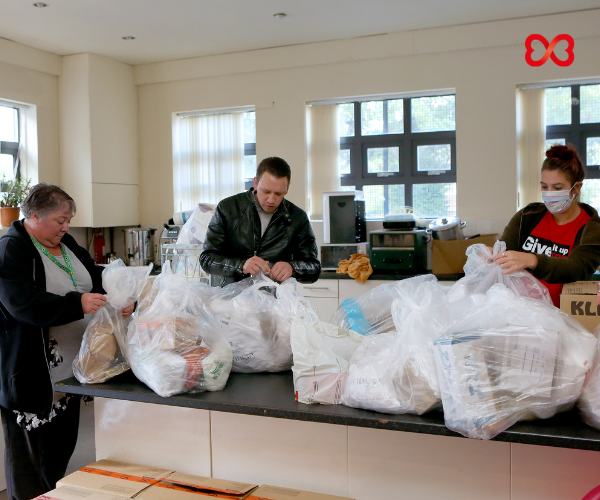 Despite having a lot of fundraising initiatives planned in aid of Forever Manchester this year, Stagecoach Manchester are understandably unable to carry a lot of these out due to Coronavirus restrictions.
As a longstanding supporter of Forever Manchester, we're grateful to Stagecoach Manchester that they are still determined to support us in other ways, and helping to deliver much-needed supplies was one of the best ways to help at the moment.
Jean Mills, Head of Business Development here at Forever Manchester, said: "As a charity, we rely on the generosity of others to enable us to do the work we do. It's great that Stagecoach has been able to support its local communities by providing food and supplies from its depots. This will make a big difference to people who are struggling on a day-to-day basis and we look forward to working closely with Stagecoach."
---
Join the Movement
Forever Manchester is all about giving everyone the opportunity to be happy and supporting local people transforming the lives of others. For more stories on how we're supporting Community Groups, you can sign up to receive the Forever Manchester mailing list.
---
Date added: 8th October 2020
---